Another object has been detected in US airspace and has been brought down by the US Air Force, marking the fourth object removed from US skies in a little over a week.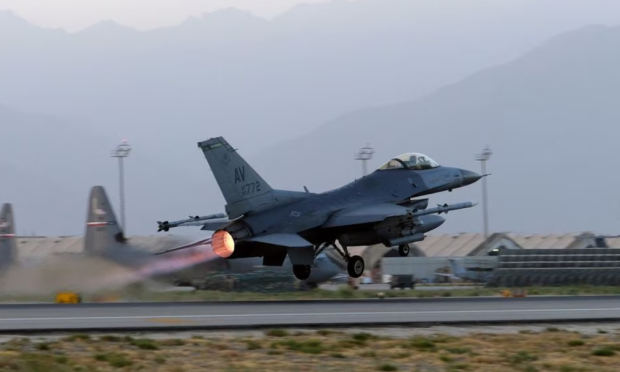 The newest unknown object was detected over Lake Huron, near the Canadian border, and according to US Air Force General Glen VanHerck, who is responsible for protecting US airspace, the military is still not able to determine the identity of the object. Notably, this object is different from the object that was recently shot down in Canada on Saturday, which was reported to have been cylindrical shaped, and not another Chinese weather balloon that was shot down off the coast of South Carolina a week prior.
VanHerck explained that officials are specifically calling these anomalies "objects" and "not balloons, for a reason." Furthermore, VanHerck, the head of the North American Aerospace Defense Command (NORAD), said he would not rule out extraterrestrial life or any other explanation for the origin of the objects. The General said, "I'll let the intel community and the counterintelligence community figure that out."
Reuters spoke to a defense official on the condition of anonymity who said that the military haven't found any evidence that the objects were of extraterrestrial origin. So, why was the object shot down? According to reports, President Biden ordered a US F-16 fighter to bring the object down as it posed a threat to domestic air traffic since it was flying at an altitude of 20,000 feet. Additionally, officials believed the object could have had surveillance capabilities, much like the Chinese weather balloon.
A US official speaking on condition of anonymity said that object appeared to be octagonal in shape and featured strings hanging off it. Pilots also couldn't identify any payload on the object. Notably, officials believe that the Lake Huron object was the same object that was detected over Montana, sparking the brief closure of airspace over the region. However, the US Air Force was unable to find any object in the area after arriving to investigate.
The Lake Huron unknown object is now the third object to be shot down by the US military. The first was the Alaskan unknown object on Friday, followed by the Canadian object on Saturday, and now the Lake Huron object on Sunday. All of the objects are being recovered by military personnel in hopes of being able to determine their purpose and place of origin. So far, no military official has commented on what type of objects these are, or if they have extraterrestrial origin. However, no origin has been ruled, even extraterrestrial.
If you are interested in reading more about these objects, or would like to dive deeper into each of the stories, check out the links above and below.