NVIDIA's AI-powered DLSS (Deep Learning Super Sampling) has revolutionized the PC gaming space, upscaling to improve performance while maintaining visual fidelity. It has sparked similar technologies from both AMD and Intel, though the arrival of DLSS version 2.0 really made it one of those in-game features where if it's there, you tick that box.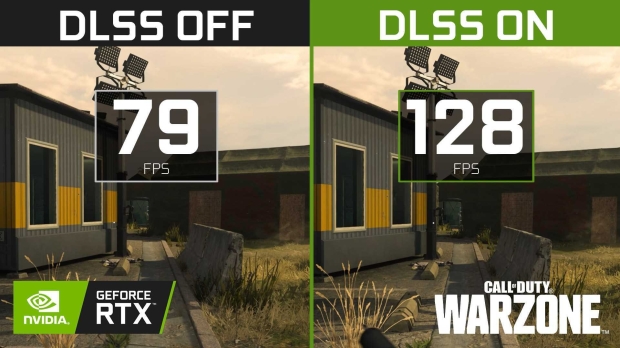 Of course, the technology is limited to NVIDIA GeForce RTX hardware, and the new Frame Generation technology that uses AI to create brand-new frames goes one step further by being limited to the new hardware found inside the GeForce RTX 40 Series. And like all software and AI-based things, NVIDIA DLSS continues to improve to the point where more recent versions of the tech can be manually applied to older titles using older versions of DLSS to enhance visual fidelity or minimize potential artifacts.
And with that, NVIDIA has updated the developer-focused NVIDIA DLSS Super Resolution SDK to version 3.1, adding a very cool feature in the form of the 'ability to stay up-to-date with the latest DLSS improvements.' This means future implementations of DLSS in games will be able to update the DLL automatically without the need to source and overwrite files manually. This a very cool move from NVIDIA, especially now as DLSS now includes DLSS Super Resolution (what we know of as DLSS 2) in addition to the new DLSS 3-based combo that adds Frame Generation and NVIDIA Reflex.
It's a little confusing because the new NVIDIA DLSS Super Resolution 3.1.1 version is not DLSS 3; that's the abovementioned combo.
The update to DLSS also includes performance and optimization fixes, general stability improvements, and the ability for developers to customize DLSS based on game content and scaling - going beyond the already known Performance, Balanced, and Quality modes.