Nintendo has joined publishers like Sony, EA, and Take-Two in raising the price of new games.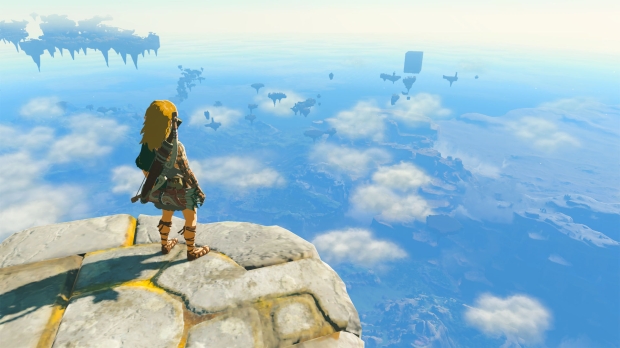 It's official: Nintendo has confirmed that new premium first-party games will cost $69.99, and the cost increase will start with Zelda: Tears of the Kingdom. Nintendo has opened pre-orders for the game on the eShop with the new price tag and also mentions the new MSRP in a press release:
"In addition to the standard version, which will be available at a suggested retail price of $69.99, The Legend of Zelda: Tears of the Kingdom Collector's Edition will release on launch day at a suggested retail price of $129.99," the press release reads.
Nintendo did not make an announcement that directly addresses the price increase and it is unknown whether or not all future first-party Nintendo games will cost $69.99, however it's safe to assume big marquee titles like Zelda and Mario should have the new price tag.
Last night multiple retailers had accidentally posted up pre-order pages for Zelda: Tears of the Kingdom with the $69.99 price, but were promptly removed. Even Nintendo had prematurely listed the price on the eShop.
The price jump is not welcome news for Nintendo fans. Nintendo typically does not discount its first-party games to the same degree as Xbox or PlayStation, and as a result games that were released 5 years ago like Breath of the Wild still hover in the $49.99 - $59.99 range.
Zelda: Tears of the Kingdom will release May 12, 2023 for $69.99 exclusively on the Nintendo Switch.
Gamers speculate that the new price tag could include unannounced optimizations and upgrades for the next Switch system, possibly as a cross-gen bundle. This would theoretically be like the free PS5 upgrades that publishers bundled with higher-priced versions of specific games.