A team of archaeologists in Japan has discovered a massive iron sword that was buried to protect the dead from evil spirits.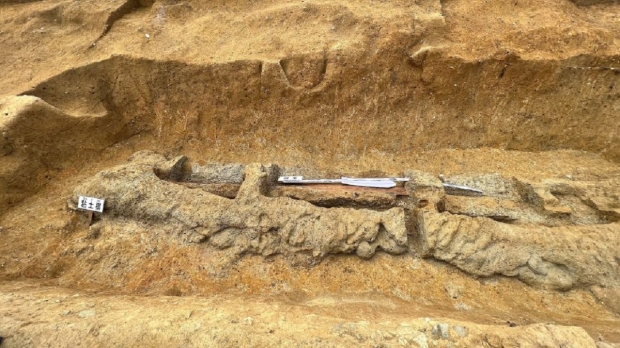 In an email to LiveScience, Riku Murase, an archaeologist for Nara City who dug up the burial mound and found the sword, said they were "surprised" at the discovery, and they doubted the existence of the tomb for "so long". The discovery took place last November at the burial mound of Tomio Maruyama, located west of Nara, a city in Japan. The tomb dates back to the fourth century A.D. (1,600 years ago) and contained a Dako, a type of sword known for its wavy, snake-like shape.
Commenting on the discovery of the sword, Murase said that it's twice as big as any other sword that has been found in Japan so far. The below image showcases an X-ray photograph of the sword's original shape and size. Archaeologist Stefan Maeder, an expert in Japanese swords and ancient swords in general, explains that dako swords found in burial mounds are mainly for ceremonial purposes, but aren't "common" as they are "prestigious objects of high society".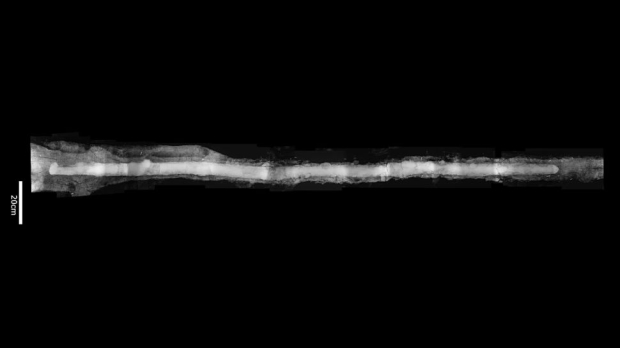 Furthermore, Murase notes that the inclusion of oversized swords in burial ceremonies, such as the one recently discovered in Nara that measured 7.5 feet tall, was a typical Japanese tradition. People believed these swords would help the deceased ward off evil spirits by increasing the magical power of the dead.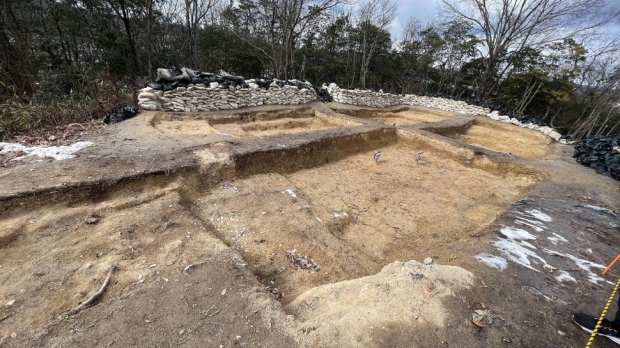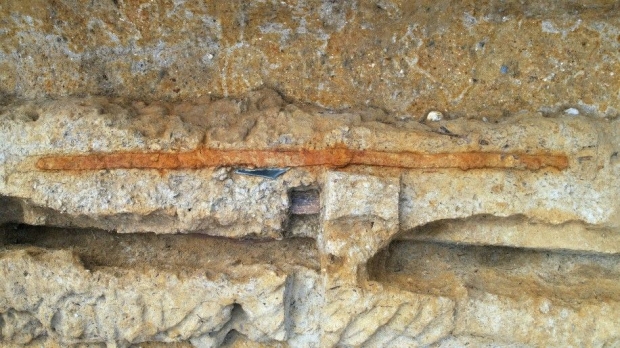 Researchers believe that the Nara region is scattered with thousands of these burial mounds, all containing weapons of their own. These burial mounds are known as "kofun", which was named after the period of Japanese history when they were built (A.D 300 and 700).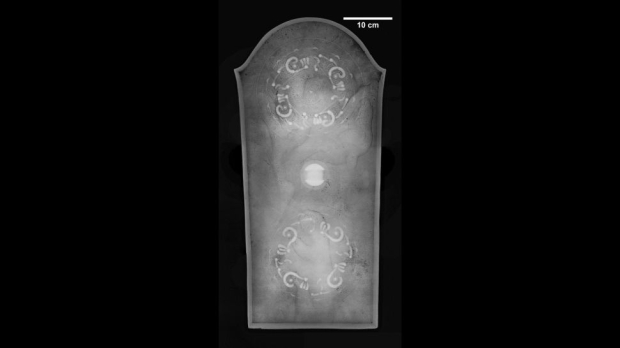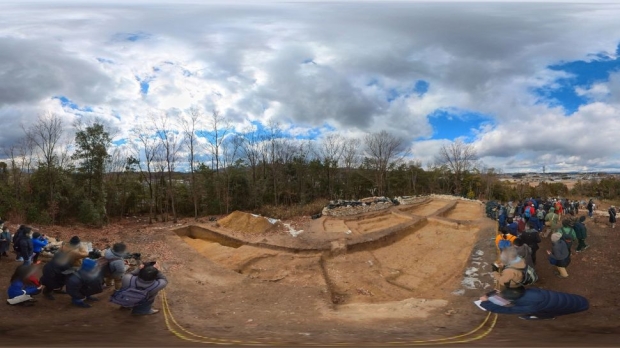 Notably, the kofun that was recently unearthed measured more than 350 feet in diameter and 32 feet high. Interestingly, the kofun didn't contain any human remains but contained a large coffin. Additional items that were discovered are as follows; iron farming tools, eating utensils, and containers made out of copper. Furthermore, the team discovered a large bronze mirror that is shaped like a shield. The mirror is also believed to ward off evil spirits and measured two feet long and one foot wide.
For more information on this story, check out this link here.