Former FTC Commissioner William Kovacic says that Lina Khan and the current FTC administration is trying to reset merger policy in high-profile antitrust cases like the Microsoft-Activision merger.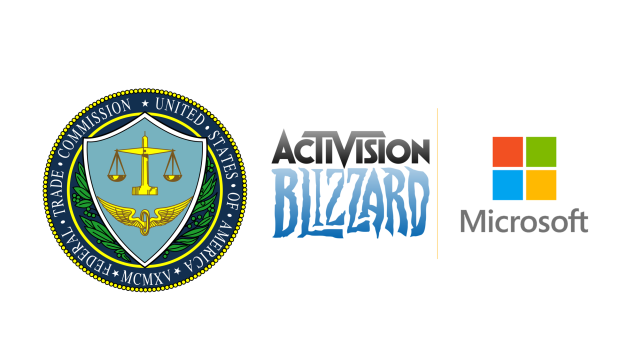 The Federal Trade Commission has been quite vocal in its opposition to Microsoft's proposed $68.7 billion buyout of Activision Blizzard King. The FTC has issued formal complaints that the merger would give Microsoft unfair advantages in multiple segments, including multi-game subscription (Xbox Game Pass), cloud gaming, and potentially even mobile gaming--Activision does, after all, have eight franchises that have all made $1 billion each, including Call of Duty, whose lifetime revenues exceed $31 billion.
Various antitrust lawyers and analysts believe the FTC will have a hard time proving antitrust in this vertical merger, namely because Microsoft owning Activision Blizzard King will not shut down the console, PC, or mobile gaming environment, nor does the merger have the power to squeeze out competitors like Sony and Nintendo, both of which are entrenched in these markets with their own lucrative billion-dollar hardware, software, and service-based ecosystems.
Now ex-FTC Commissioner William Kovacic says that Lina Khan's FTC under the Biden Administration is trying to effectively turn the dial back on merger policy and law by some 50 years.
"This is unmistakably an effort to reset merger policy, and to set it back within boundaries that existed within the late 1960s and early 1970s,"Kovacic said in an episode of MSNBC's The Exchange.
Kovacic goes on to say that the Meta-Within acquisition court case will be a kind of litmus test for the new hardcase FTC.
"There's an important test in the courts in California right now involving the FTC's effort to block Meta's proposed acquisition of (VR company) Within. This is also a vertical merger. The district judge is expected to issue his decision by the end of this month.
"If the FTC prevails in that case, that will embolden them to proceed on the path that they have now, to be much tougher with Microsoft in negotiating a possible solution. If they lose on the other hand, I think that creates the environment in which a settlement with the concessions that Microsoft has suggested becomes much more attractive.
"So we're going to get a very good test by the end of this month about how difficult the path ahead is going to be for Microsoft and the Activision acquisition."
The FTC has challenged the Microsoft-Activision deal in its own administrative court, and will not be taking Microsoft and Activision to federal court. The FTC will begin its administrative court hearing in August. Any and all parties within the gaming market are invited to provide information to FTC administrative judge Michael Chappell.