Researchers have discovered that Saturn's moon Enceladus was far more tectonically active than previously thought after analyzing recent measurements of material from the moon's surface.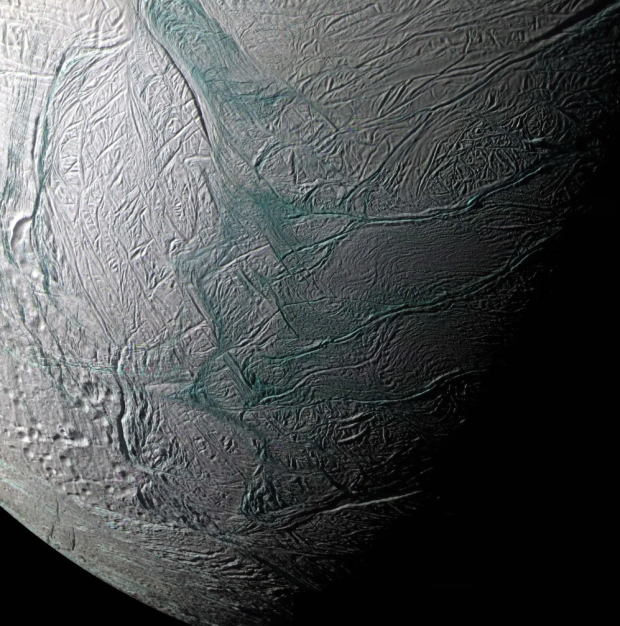 A new study published in the scientific journal Icarus details measurements conducted on the material that coats the surface of Saturn's moon Enceladus. According to the study, the material is called 'regolith' and has an appearance very similar to snow found on Earth. However, Enceladus' snow isn't formed the same way normal snow is formed on Earth.
The researchers explain that the regolith is created through snow cannon-like plumes, or ice geysers erupting and shooting large quantities of particles up into the atmosphere that then fall back down to the moon's surface. Smaller particles launched by the eruption are shot into space and eventually become part of Saturn's iconic rings. While scientists are quite sure that Enceladus' snow is coming from surface eruptions, the researchers are in the dark when it comes to the physical properties of the regolith material.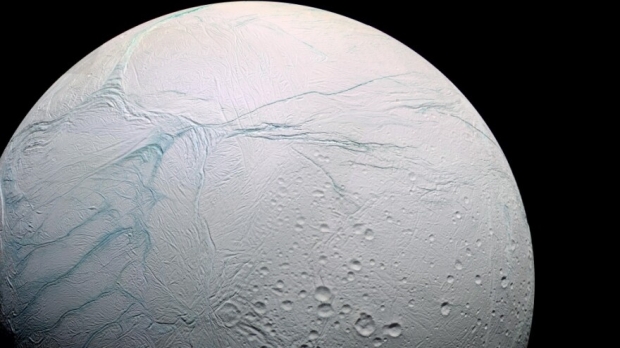 Speaking to Futurism, study lead author Emily Martin, a planetary scientist at the National Air and Space Museum in DC, said that as far as she knows, the physical properties of the material are still not well understood. Adding that the team isn't the only one around the world trying to "understand the physical properties of icy regolith."
"As far as I know, the physical properties of this material are still not well understood," said Martin.
Research such as this will determine if space agencies/private companies believe it's worthwhile landing a probe on Enceladus' surface, and if so, how they will go about doing that mission successfully.
Why would you want to land on Enceladus? Previous research has suggested that Saturn's snow-covered moon has a subsurface ocean and according to images snapped by NASA's Cassini probe in 2017, the surface featured "pit chains," which are areas regions of land that form when the surface is fractured, typically from a major geological event such as a volcano. In the case of Enceladus, Saturn's strong gravitational pull tugged on the moon's surface causing stress fractures.
Researchers analyzed these pits and were able to measure the thickness of the regolith on the surface of Enceladus, and according to the results, the snow-like material can reach depths of up to 2,300 feet. With an average depth of 820 feet.