Walking into a Porsche dealership to buy a gaming chair sounds like a phrase you'd type into an AI image generator for a bit of fun. As it turns out, the new Porsche gaming chair is real and expensive to boot - with the new RECARO × Porsche Gaming Chair Limited Edition launching at a retail price of USD 2499.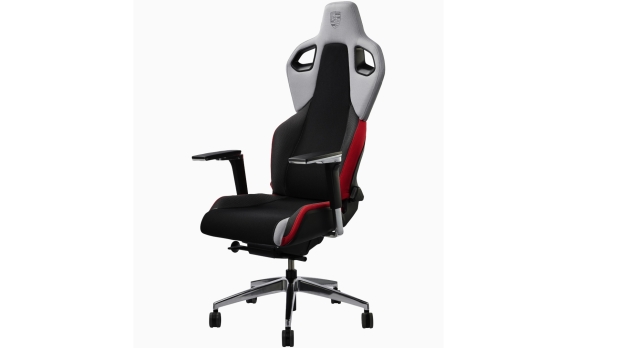 Now, that might make you do a double take, but it's worth noting that this collaboration is exciting. RECARO is a company dating back to the early days of cars, where it even designed the seats found in the iconic Porsche 911. So you're getting a premium slice of gaming chair action here. And as it made its debut at the recent virtual 24-hour Le Mans race, it's been designed with esports and racing games in mind.
Which comes across in the product's description.
Designed for long distances and many virtual laps, it offers all fans the ultimate gaming experience while offering comfort and back health. Intelligent features and an ergonomic hold guarantee a perfect fit like in motorsport - even when cornering at high speed.
One of the reasons gaming chairs follow the look and feel of racing car seats comes down to the idea that they've been designed for ergonomics and comfort for long sessions. No doubt there's a difference between a budget gaming chair and something high-end, so if the RECARO × Porsche Gaming Chair Limited Edition feels like you're sitting in a Porsche, it's the high price might be worth it.
It's available to pre-order via the official Porsche Design store, with a release/shipping date of March 15, 2023.