When it comes to PC sound there's no shortage of quality headsets and maybe a few decent speaker options. Thankfully we've seen the arrival of PC soundbars in recent years, with Razer's Leviathan range being one of the more notable offerings. The latest revision though is certainly the most interesting to date as it sports AI-powered head tracking that is then used to directly beam PC audio to your ears. Powered by Audioscenic technology it sounds very cool.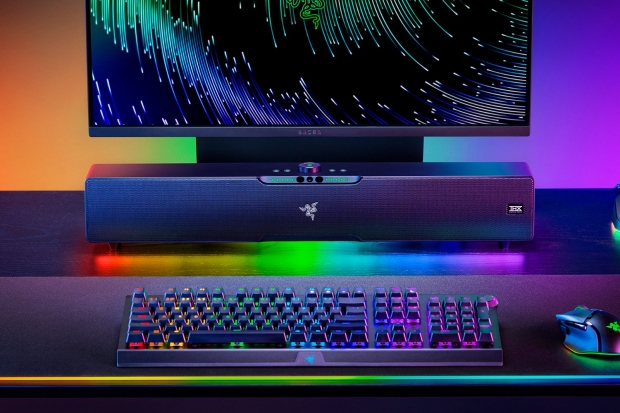 The head tracking in the new Razer Leviathan V2 Pro is handled via an IR camera that sits on top of the soundbar, which then uses the five full-range 2-inch speakers inside the soundbar for some adaptive beamforming action. Which is the process of firing and controlling frequency responses across multiple speakers to shape and direct audio. Or, if that description didn't make a lot of sense - chalk it up to audio magic.
With audio being directional for the most part, if it works as described then no matter where you are in terms of being in front of your PC, the Razer Leviathan V2 Pro will deliver consistent audio quality. In terms of the audio itself, the Razer Leviathan V2 Pro features THX Spatial Audio to simulate 3D sound, which makes full use of the speakers and in-built downward firing subwoofer. Bluetooth support is also included, alongside a handy 3.5mm headphone jack, and Razer Chroma RGB lighting across 30 distinct zones.
The Razer Leviathan V2 Pro carries a price tag of USD 399.99 and is available to purchase now direct from Razer, with shipments expected to begin at the end of the month.