NASA has said a final goodbye to a vintage satellite that was launched back in 1984 in an effort to study how the Sun's energy was both absorbed and radiated by the Earth.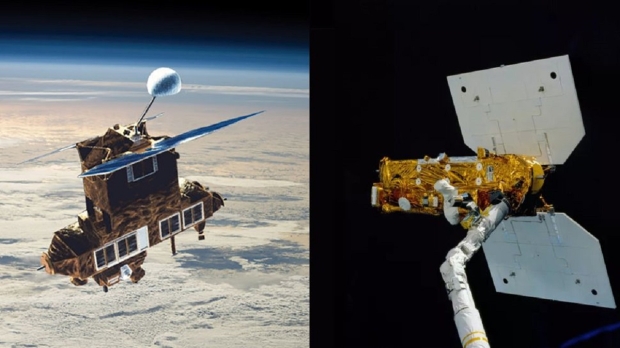 The 5,400-pound Earth Radiation Budget Satellite (ERBS) was launched on the back of the space shuttle Challenger and provided researchers with lots of valuable information regarding the balance between the energy that the Earth receives from the Sun and the energy that the Earth radiates back into space, which allowed for a deeper understanding of Earth's climate and weather patterns.
Notably, ERBS was outfitted with many instruments that allowed it to measure the amount of incoming and outgoing radiation in different parts of the electromagnetic spectrum, which included visible light, ultraviolet, and infrared. Additionally, the satellite was also equipped with an instrument that allowed it to measure the temperature and moisture profiles in different regions of Earth's atmosphere, which, like all of the other data it acquired while it was operating, fed into researchers' climate models, improving their accuracy.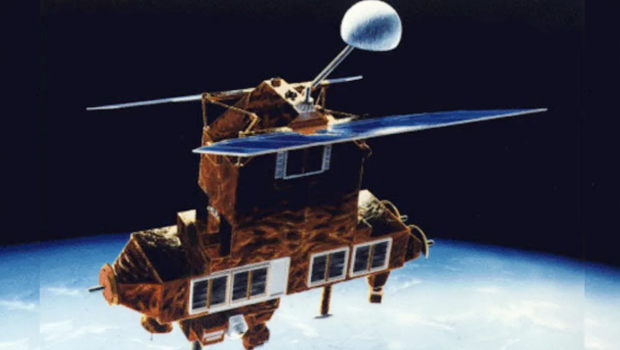 Furthermore, the satellite was able to study the impact humans have on Earth's radiation budget, including the likes of deforestation across the planet, urbanization of regions, and the burning of fossil fuels globally. Unsurprisingly ERBS data was used to improve weather models that ushered in more accurate forecasts and a deeper understanding of Earth's weather dynamics.
ERBS operations were ended in 2005, with NASA deeming its 20+ year operating lifespan an overall success, so much so that ERBS data is still being used by satellites all around the world, as well as the foundation data in many models on Earth's atmosphere, weather, and climate.
"The Department of Defense confirmed that the 5,400-pound satellite reentered the atmosphere over the Bering Sea," NASA wrote.
Now, NASA has confirmed that the ERBS reentered Earth's atmosphere over the Bering Sea, with the space agency writing that it expects most of the satellite to burn up throughout its journey in Earth's atmosphere. However, NASA does say it some of the ERBS components will survive and make it to Earth's surface, but estimated that the chances of the debris being a hazard to any human life would be about 1 in 9,400. Lastly, NASA reminds the public that it only expected the ERBS satellite to only last two years - it lasted more than 20.