A comet that hasn't visited Earth for more than 50,000 years is on its way, and skywatchers will likely be able to see it with the unaided eye.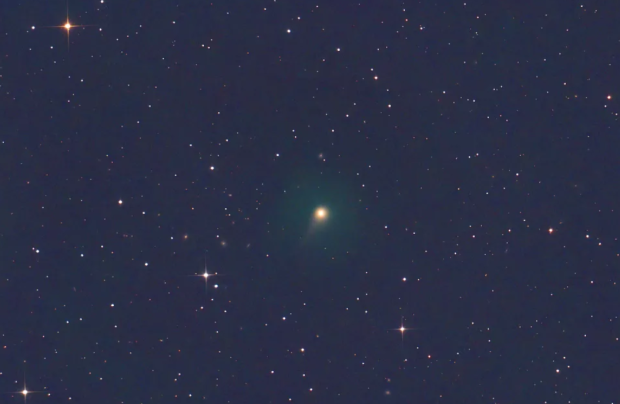 The comet is called C/2022 E3 and was originally discovered by the Zwicky Transient Facility in March 2022. C/2022 E3 is currently on its way to make its closest approach to Earth since the Neanderthals roamed our planet's surface, and over the course of January and February, skywatchers may be able to see the bright green hue of the comet (depending on the weather of course).
Since its discovery, researchers have captured several images of C/2022 E3, with some particularly good shots coming from John Chumack from GalacticImages.com. Chumack snapped the above image from Yellow Springs, Ohio, and writes that the comet was anticipated to be shining at around 11.00 magnitude, and that its tail, as well as the 2.5 arc-min Green Coma, was visible.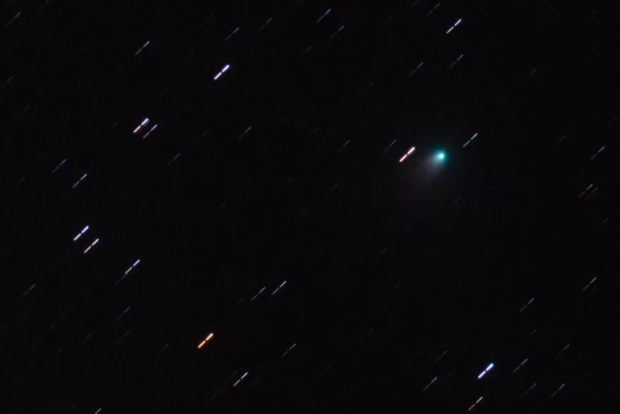 The comet will reach its perihelion, the closest approach to the Sun, on January 12, 2023, at a distance of 1.11 AU, or 103,180,946 miles. The closest approach to Earth will be on February 1, 2023, at a distance of 0.28 AU, or 26,027,626 miles.
So, why is it green? The green color of the comet is likely caused by the presence of diatomic carbon, which is found mostly around the head of the comet. The C2 molecule, when excited by solar ultraviolet radiation, emits infrared light but also radiates at a wavelength of 518 nm in its triplet state. This molecule is created through the breakdown of organic materials from the comet's nucleus when it is exposed to sunlight.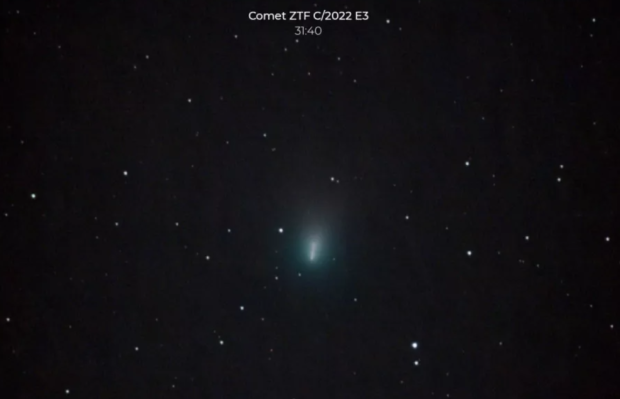 Jon Giorgini, a senior analyst at NASA's Jet Propulsion Laboratory, recently stated that if C/2022 E3 has ever passed through the solar system before, it would have been last seen in the sky more than 10,000 years ago.
Preston Dyches from NASA's Jet Propulsion Laboratory said the comet's faint glow might be visible to those in the Northern Hemisphere in the morning sky this month as it travels towards the northwest. It is expected to become visible to those in the Southern Hemisphere starting in early February.
For more information on this story, check out this link here.