The United Kingdom's Competition for Markets Authority (CMA) has delayed the deadline for its final report on the Microsoft-Activision merger.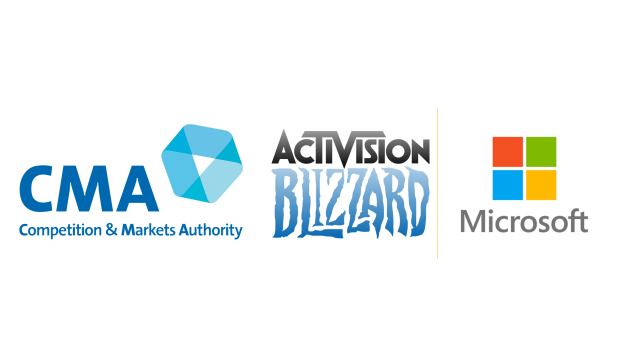 UK antitrust regulator CMA has published a new administrative timetable for its decision-making deadlines on the Microsoft-Activision merger. The CMA now expects to make a final decision on whether or not the merger should go through in late April.
The CMA's statutory period--which is when everything should be wrapped up--is now set for April 26, 2023. The regulators had originally expected to deliver a final report on March 1, 2023. This means the CMA will make its decision on the merger on that date.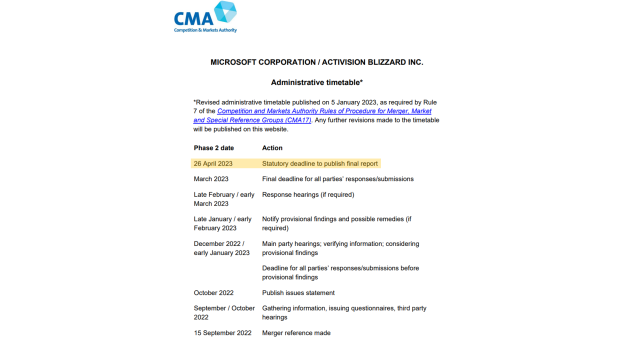 The CMA has issued a statement on why it delayed the decision by eight weeks, saying that the merger is very complex and the inquiry group needs more time.
The regulators simply need more time to look through the dearth of documents related to the merger. This includes thousands of pieces of data, journalistic reports, prepared comments and information from the parties, and in-depth consultations from industry experts such as analysts and financial professionals.
The CMA will be privy to information that we can only dream of. Everything regarding Xbox, Microsoft, Activision, and other competitors like Sony, who is hotly contesting the merger, will be revealed, dissected, examined, and put together in an incredibly in-depth final report on April 26.
In taking this decision, the Inquiry Group had regard to the scope and complexity of the investigation and the need to consider a large volume of evidence as well as main party and third party submissions, the necessity to allow sufficient time to take full and proper account of comments that will be received in response to the Inquiry Group's provisional findings in due course and to reach a fully reasoned final decision in the statutory timeframe. The Inquiry Group considers that there are special reasons why the report cannot be prepared and published within the original reference period.
The Microsoft-Activision merger has been approved by four worldwide regulators including: