Man combines 600,000 images of Jupiter to form his sharpest image ever
A man has combined hundreds of thousands of images of the solar system's largest planet Jupiter and formed what he considers his sharpest image ever.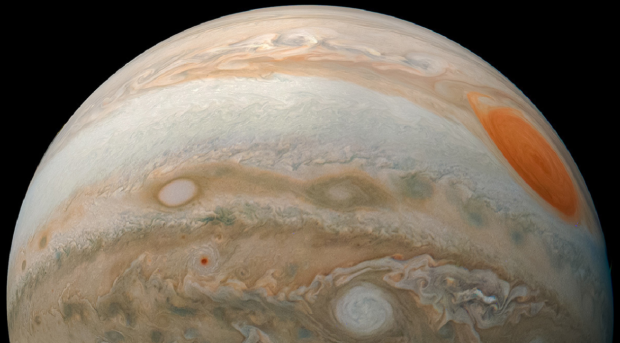 Published Sep 27, 2022 5:46 AM CDT
|
Updated Tue, Oct 18 2022 11:21 PM CDT
1 minute & 14 seconds read time
After more than half a million images of Jupiter were taken, an astrophotographer from Arizona combined them to create his sharpest image of the largest planet in our solar system.
Astrophotographer Andrew McCarthy revealed his creation on September 17, taking to his Instagram page Cosmic Background, that's dedicated to his astrophotography ventures. McCarthy explains in his post on Twitter that he took the opportunity of Jupiter being the closest to Earth than it has been in the last 59 years to snap around 600,000 photos of the planet over one night. Taking those images, McCarthy combined them using software designed to stack images.
It should be noted that Jupiter is still the closest it has been to Earth in the last 59 years, and on September 26, it was at its opposition for 2022, which means Jupiter at Earth will both be on the same side of the solar system, putting the planets at their closest possible proximity. Jupiter can still be viewed with the naked eye as the bright light in the eastern night sky, and as explained by McCarthy, by simply using binoculars, you can see the planet's four Galilean moons.
"Jupiter is the bright object rising in the Eastern skies just after sunset. It looks like a bright star to the naked eye, but a look through binoculars will show the planet's 4 Galilean moons. Through a telescope, the cloud bands on the planet become visible, and the red spot will be visible if the planet is facing the right way. Seeing Jupiter through a telescope is part of what inspired me to go down this road and become an astrophotographer, and I never get tired of seeing it. This was captured with my 11" telescope and a color camera I usually use for deep sky work, wrote McCarthy"
Related Tags