NVIDIA GeForce RTX 4080 latest: 320W power, previously rumored at 420W
NVIDIA's new Ada Lovelace GPU-powered GeForce RTX 4080 power down to 320W with new rumor, down 100W from previous rumor of 420W.
Published Aug 9, 2022 9:33 PM CDT
|
Updated Wed, Aug 31 2022 7:39 PM CDT
2 minutes & 20 seconds read time
NVIDIA's next-gen GeForce RTX 4080 graphics card is rumored to use up to 320W of power, which is down considerably from the previously rumored 420W of power.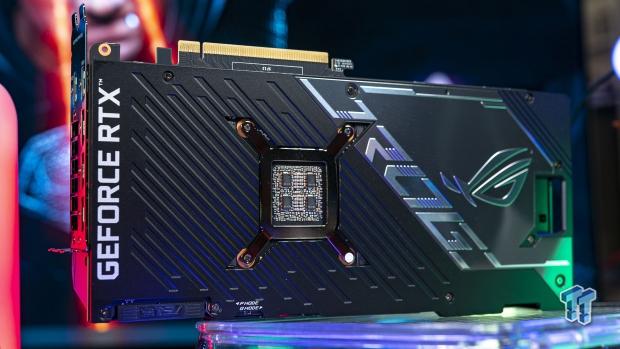 The news on NVIDIA's next-gen Ada Lovelace GPU-powered GeForce RTX 4080 is from leaker "kopite7kimi" who tweeted: "We can expect RTX 4080 with 320W and RTX 4070 with 285W". The previous rumor for the RTX 4080 is that it would use 420W, so the drop to 320W is a lofty 100W... and that's a great thing.
NVIDIA has an additional 100W of power it can use for some monster overclocking on custom GeForce RTX 4080 graphics cards, something kopite7kimi addressed in a follow-up tweet, by saying: "Not much. The original power consumption limit is too loose which means great overclocking potential".
NVIDIA GeForce RTX 40 series GPU power consumption:
NVIDIA GeForce RTX 4090: around 450W

NVIDIA GeForce RTX 4080: around 320W

NVIDIA GeForce RTX 4070: around 285W

NVIDIA GeForce RTX 4060 Ti: around 250W

NVIDIA GeForce RTX 4060: around 220W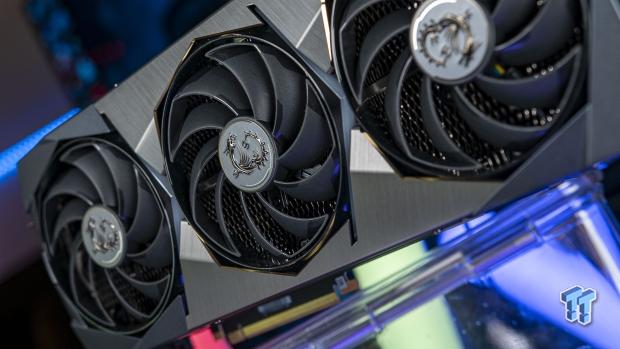 GeForce RTX 4080 (new rumored specs +new power)
GPU: AD103-300-A1
GPU clocks: Unknown
CUDA cores: 10240
SMs: 80
VRAM: 16GB GDDR6 @ 21Gbps (previous rumor @ 18Gbps)
Memory bus: 256-bit
TDP: 320W or so (down from 420W)
GeForce RTX 4070 (new rumored specs +new power)
GPU: AD102-275 (used to be AD104-400)
CUDA cores: 7168
SMs: 56
VRAM: 12GB GDDR6 (up from 10GB GDDR6) @ 18Gbps
Memory bus: 192-bit (up from 160-bit)
TDP: 280W or so (down from 300W)
Related Tags