Effectiveness of face masks for various viruses examined by new study
New research has shown correctly worn surgical or FFP2 masks render the risk of infection by COVID and other viruses negligible.

Published Wed, Mar 2 2022 12:38 AM CST
|
Updated Sun, Mar 27 2022 7:11 PM CDT
The new study on face masks titled "Modelling the direct virus exposure risk associated with respiratory events" has been published in the Journal of The Royal Society Interface.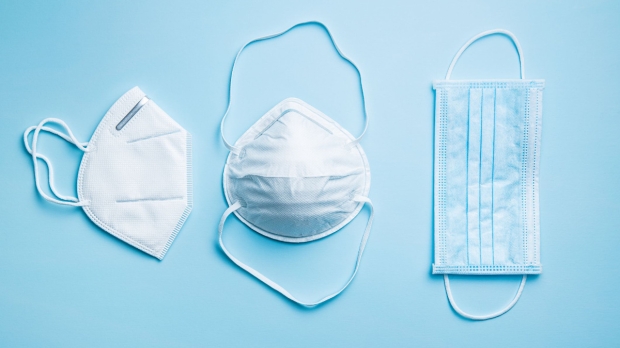 An international team of researchers from Sweden, Italy, and Austria have developed a model that assesses the risk of spreading a given virus with and without an infected person wearing a face mask. Current recommendations regarding the transmission of infectious respiratory diseases are based on a simplified model developed by American scientist William Firth Wells in 1934.
The researchers incorporated many factors into their model to account for the true complexity of transmission. These include interpersonal distance, temperature, humidity, viral load, type of exhalation, and the use of face masks. They found that without a mask, talking can spread infectious particles up to a meter away, while cough can spread them up to three meters, and sneezing can spread them up to seven meters. However, masks dramatically reduce these figures.
"If you wear a surgical mask or an FFP2 mask, the risk of infection is reduced to such an extent that it is practically negligible, even if you're only standing one meter away from an infected person," explains Gaetano Sardina, Associate Professor of Fluid Mechanics at the Department of Mechanics and Maritime Sciences at Chalmers University of Technology, who is one of the researchers behind the study.
The size of the droplets created from the salivary glands that contain virus particles also plays a role in transmission. Heavier droplets that are exhaled will fall before evaporating, while smaller droplets can evaporate or remain floating and behave like an aerosol. The researchers found that a correctly worn mask rendered the risk of infection negligible even at short distances of a meter apart, and regardless of whether a person is talking to them or coughing or sneezing.
"The published study addresses direct droplet transmission of COVID, another important transmission path is the indirect and airborne route in poorly ventilated rooms. We are currently working on this aspect and our preliminary results show the effectiveness of face masks in also preventing the airborne spread of the disease," continued Sardina.
You can read more from the study here.
Related Tags