Tesla Model X survives tornado and captures the mayhem on video
A Tesla Model X was caught in a tornado, but due to the 'suspicious motions' around the vehicle, the Sentry Mode recorded it all.

Published Wed, Jul 21 2021 7:06 AM CDT
|
Updated Thu, Aug 19 2021 11:39 PM CDT
A Reddit user has shared to moment a tornado enabled the Sentry Mode on an individual's Tesla Model X.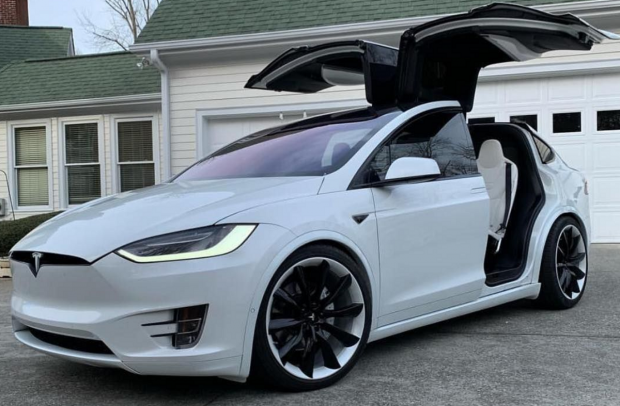 For those that don't know, Tesla vehicles are equipped with Sentry Mode, which is a feature that gives the vehicles more protection as it utilizes all of the car's cameras to record its surroundings. A proximity alert triggers Sentry Mode, and these alerts can vary depending on the situation. Apparently, Sentry Mode is triggered when a Tesla is caught in a tornado, according to Reddit user VanillaGorilla.
VanillaGorilla says that he was out with his wife running errands when the Model X was caught right in the middle of a massive storm that tore through the parking lot. As you can see from the footage, the Sentry Mode is activated on the driver's side door, and while the storm does look exceptionally rough, the Reddit user said the Model X was still driveable after it passed. "The car took a beating but is still driveable, so we can't complain", said the user.
For more information on this story, check out this link here.
Related Tags