Biden administration will monitor your text messages, for your safety
Biden administration pushes door-to-door vaccinations, spying on your text messages to stop any discussion against the narrative.
Published Jul 13, 2021 9:11 PM CDT
|
Updated Wed, Jul 27 2022 3:55 AM CDT
1 minute & 11 seconds read time
The world has been gripped by the pandemic, changing the very fabric of our society bit-by-bit, and now the Biden administration will lurk around in your smartphone spying on your text messages but it's okay... it's for your own safety, they're the government.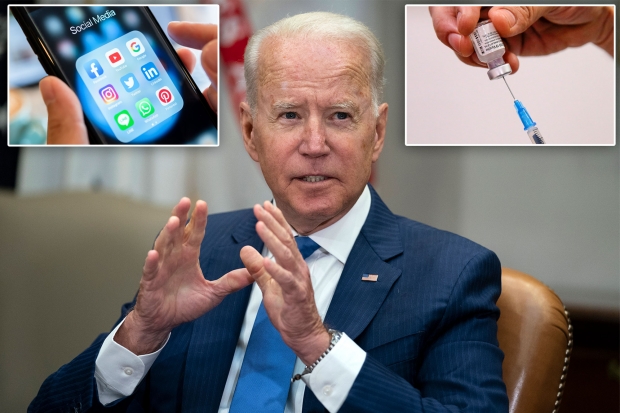 In a new post by Politico, the Biden administration is going into the second season of Utopia by ramping up its attack on anti-vaxxers in an article Polico titled "'Potentially a death sentence': White House goes off on vaccine fearmongers" for maximum fear and SEO.
Anyway, inside of that article are some details on what the Biden administration and DNC have planned for the near future for all Americans: they'll be spying on your text messages. Why? Well, for your safety of course -- as the Biden administration will be working with Big Tech and SMS carriers to "dispel misinformation about vaccines".
Politico explains in its article: "Biden allied groups, including the Democratic National Committee, are also planning to engage fact-checkers more aggressively and work with SMS carriers to dispel misinformation about vaccines that is sent over social media and text messages. The goal is to ensure that people who may have difficulty getting a vaccination because of issues like transportation see those barriers lessened or removed entirely".
I'm sure it's not going to be only that, but more -- also, all communications including your text messages, is already picked up by countless 3-letter agencies and the US government (and probably many other bad actors, corporations and governments in between).
Related Tags