Nexus have handed out a couple announcements today, the first of which introduces their new "Caterpillar" desktop PC chassis with its primary focus on silence.
The case is equipped with two silent 120mm fans which are mounted with rubber mounts to prevent resonance, and the inside walls of the case are all covered with wave-foam absorption material to really quieten things down.
The case itself uses the sort of metal mesh often seen in the audio industry to keep aesthetics pleasing to the eye.
You can find out more about the case
here
.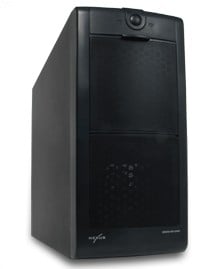 The new Nexus Computer Case, the Nexus Caterpillar is an optimal office or home pc case to create your ultimate silent system. The Caterpillar case is equipped with two Real Silent 120mm case fans (black/white model) to create great airflow inside the case. Plus these case fans have been mounted inside the case with rubber fan mounts to prevent resonance.
Next up from Nexus are a couple of new CPU cooling solutions, these being the LXM-8200 for Intel's LGA775 socket, and AXM-8200 for AMD AM2, 940, 939 and 754 sockets; the only thing differing between the two being the pre-installed mounting system.
These coolers are a tower-style arrangement with PWM-controlled 100mm side-blowing fan which can operate up to a maximum RPM of 1500RPM (still very quiet).
The tower block itself uses a combination of copper and aluminium fins for well-balanced weight / cooling performance along with two U-shaped copper heatpipes, each with a diameter of 8mm.
You can get more info on these
here
folks.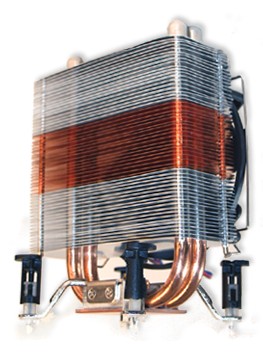 Nexus have launched two new CPU coolers the LXM-8200 for Intel LGA-775 socket and the AXM-8200 for AM2, 940, 939, 754 socket CPU's. Both coolers are identical with only the preinstalled mounting being different. These tower (side blower) CPU coolers are equipped with two high performance copper heat pipes with an diameter of a 8mm. The coolers have a combination of pure copper aluminum fins for the best possible dissipation/weight balance.