NASA's Juno spacecraft has flown past Jupiter's largest moon, and on its way, it has snapped some awesome pictures of it.
On June 7, NASA's Juno orbiter flew past Jupiter's largest moon named Ganymede. The recent flyby by Juno has marked the closest spacecraft to fly past Ganymede in two whole decades. The orbiter snapped some pictures of the moon with its JunoCam imager and its Stellar Reference Unit, revealing the surface of the moon in remarkable detail.
From the images taken by Juno, we can see craters, its terrain, and long structural features that NASA says are "possibly linked to tectonic faults." Juno Principal Investigator Scott Bolton of the Southwest Research Institute in San Antonio said, "This is the closest any spacecraft has come to this mammoth moon in a generation. We are going to take our time before we draw any scientific conclusions, but until then we can simply marvel at this celestial wonder."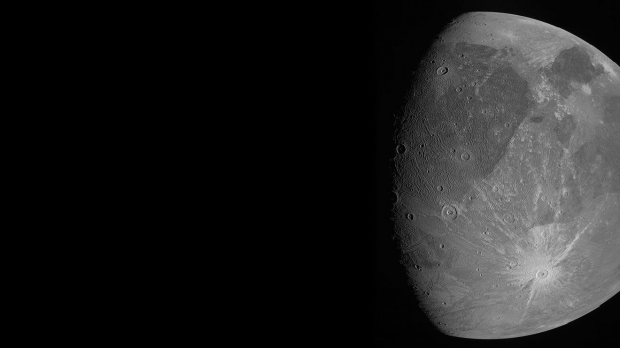 If you are interested in reading more about this story, check out the NASA blog post here.