Russia is considering using 3,000 year-old warrior DNA to build clones
Russia's Defense Minister has hinted towards using the DNA from 3,000-year-old Scythian warriors to create an army of clones.

Published Thu, May 13 2021 4:29 AM CDT
|
Updated Thu, Jun 10 2021 4:35 PM CDT
Located in the Republic of Tuva is an archaeological site of ancient nomadic warriors buried with their horses.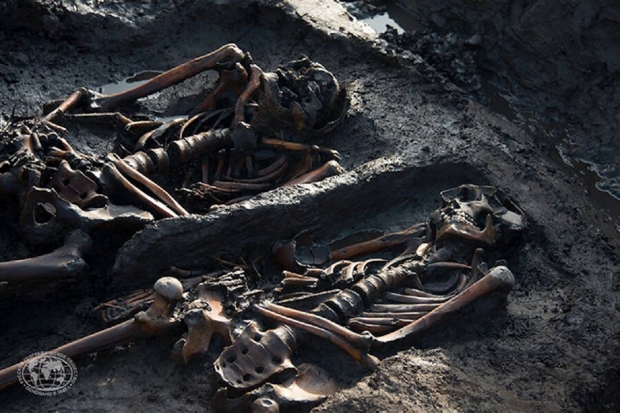 The burial site is of Scythians, who were a nomadic people that built a very impactful empire in Eurasia between the 9th and 2nd centuries BC. Now, the Defence Minister of Russia, and a very close ally to President Vladamir Putin, has hinted towards using the DNA samples gathered from the 3,000-year-old corpses to build human clones.
Russian Defense Minister Sergei Shoigu said, "Of course, we would like very much to find the organic matter. I believe you understand what would follow that. It would be possible to make something of it, if not Dolly the Sheep." For those that don't know, Dolly the Sheep is the first mammal cloned from an adult somatic cell, or more simply put a clone. Shoigu is clearly hinting at attempting to clone these ancient warriors using DNA samples.
However, there are many ethical and not to mention legal hurdles that will need to be overcome before human cloning begins. For more information on this story, check out this link here.
Related Tags