Elden Ring could be subject to more delays, FromSoftware parent company Kadokawa Corp warns in its latest earnings report.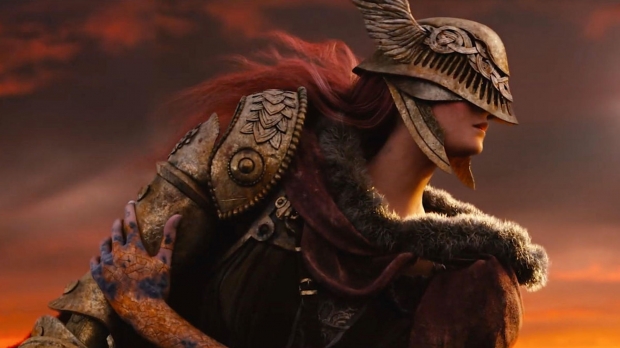 Kadokawa Corp's latest FY2021 earnings give some clues on what's on the horizon. Kadokawa owns Japanese game developer FromSoftware, the team behind Dark Souls, Sekiro, and the hotly anticipated Elden Ring. In a presentation to investors, the group indicates Elden Ring may not release by March 2022 as part of its FY2022 period. This isn't a big surprise, however, considering the silence surrounding the title.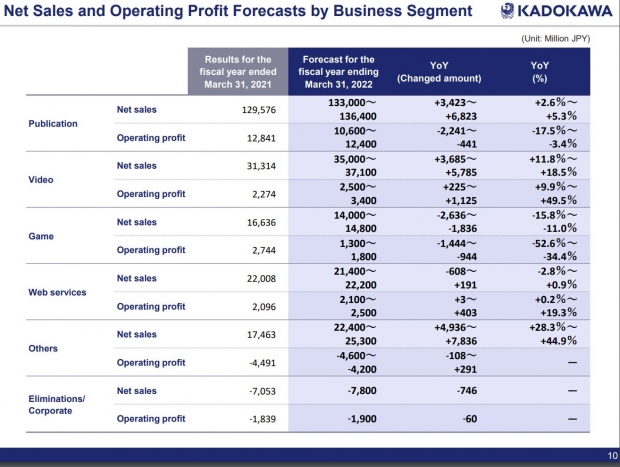 Kadokawa's game segment earnings are projected to slide by as much as 15% in FY2022, and operating profit could drop as much as 52%. This clearly illustrates the absence of a heavy-hitting release from one of the industry's most renowned studios. It's also interesting to note that gaming isn't a huge part of Kadokawa's business; gaming accounted for 14 billion yen in FY2021, representing 7% of yearly earnings.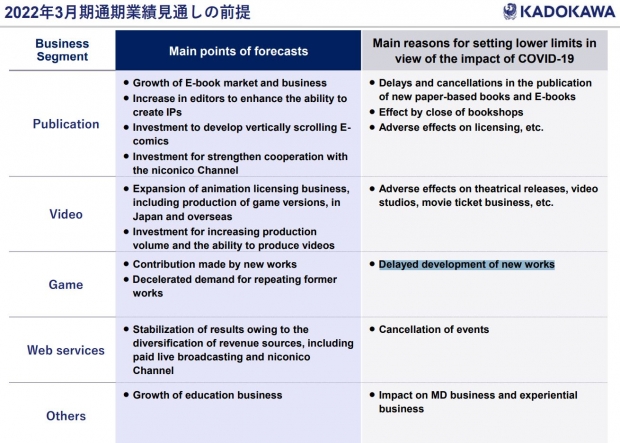 Elsewhere in the presentation Kadokawa also says in-development gaming projects could be delayed due to COVID-19 uncertainties. Work-from-home measures have significantly interrupted development of nearly all in-development games worldwide and the same is true for Japan's game studios.
Kadokawa Corp currently has three games divisions: Kadokawa Games Ltd., FromSoftware, and Spike Chunsoft.
There's a specific slide for Elden Ring on Page 19 underlining Kadokawa's commitment to new games IP. The slide talks up George R.R. Martin's contributions and re-affirms Elden Ring is the biggest game FromSoftware has ever made.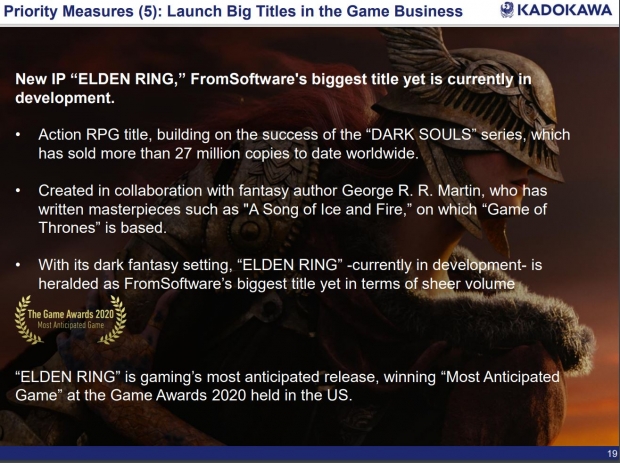 FromSoftware and publisher Bandai Namco have been silent about Elden Ring for a while now, but that could change in June with E3 2021. Bandai Namco will be at the event and it's possible we'll get a new sizzle reel...but we may all be pretty elden by the time the game releases.