If you didn't know, China is excluded from the International Space Station. So, the country is planning on building its own.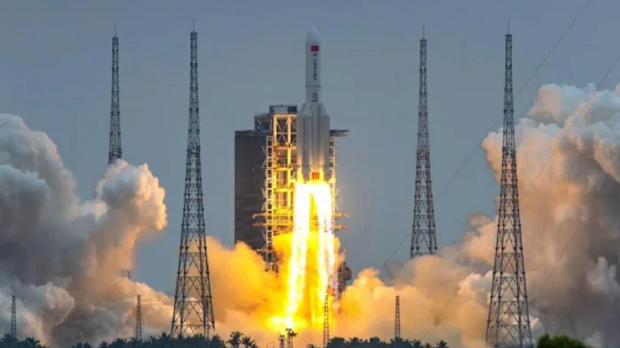 The first key module of a new permanent space station called the Tianhe module, which is the living quarters for astronauts, has been launched from the Wenchang Space Launch Center. The Tianhe module was launched on the back of a Long March-5B rocket. Beijing has very ambitious space plans and expects that the Tiangong space station, which is Chinese for heavenly place, will be completed by 2022.
China expects to launch ten more modules within the next year. Each module would be another step towards completing the construction of the Tiangong space station. The Tiangong space station will sit in Earth's orbit at an altitude of 210-280 miles and is expected to last for at least ten years. For more information on this story, check out this link here.