A new horrifying species of spider has been found that appears to share characteristics of a black tarantula spider.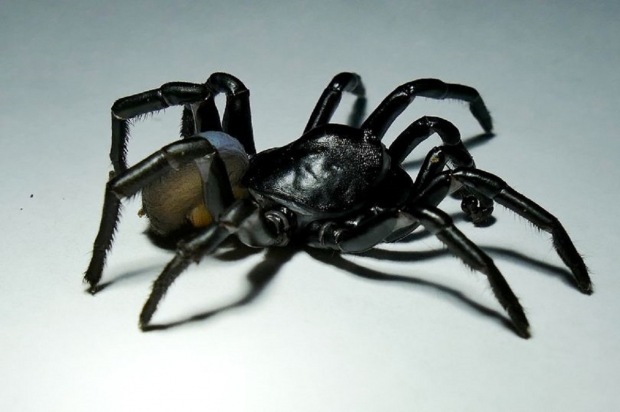 Originally, the Pine Rockland Trapdoor Spider was found at the Zoo Miami back in 2012, but now a second specimen has been found, confirming its existence. This type of spider is likely an "ambush predator", as similar species to this spider "create a web burrow down into soft and sandy substrate with a hinged door at the surface" - trapdoor spiders.
Zoo conservation chief Frank Ridgley said, "They spend their entire lives in that same burrow, waiting for prey to come past their trapdoor, then they lunge out from their camouflaged lair to grab their prey." Dr. Rebecca Godwin of Piedmont University in Georgia identified the spider as a new species and said that she believes it has a lifespan of more than 20 years. For more information on this story, check out this link here.