AMD teases 1440p and 4K gaming benchmarks on RX 6800, 6800 XT, 6900 XT
AMD provides game benchmark battle numbers on RX 6900 XT, RX 6800 XT, RX 6800 versus GeForce RTX 3090, GeForce RTX 3080.

Published Fri, Oct 30 2020 9:37 PM CDT
|
Updated Tue, Dec 1 2020 3:07 AM CST
AMD have just provided a bunch more benchmark results for its new RDNA 2-based Radeon RX 6900 XT, Radeon RX 6800 XT, and Radeon RX 6800 graphics cards.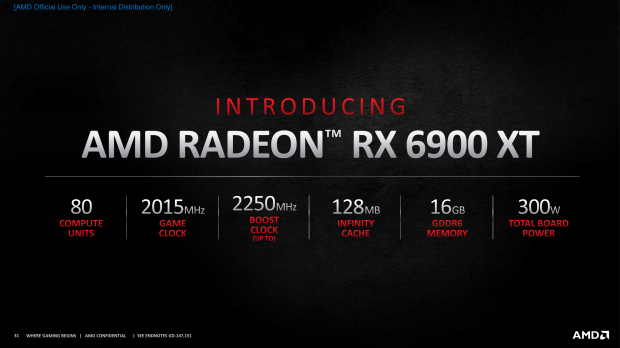 The new Big Navi cards were benched against NVIDIA's new Ampere-based GeForce RTX 3090 and GeForce RTX 3080 graphics cards, with AMD running a suite of games at both 1440p and 4K. I've got the 4K benchmark results below -- if you want the 1440p results, check out AMD's official page on the Big Navi benchmarks.










Related Tags