McDonalds on coronavirus: 'no mask, no hamburgers' starting August 1
McDonalds now requires all customers in the US to wear a face mask over COVID-19 coronavirus: new stance is no mask, no hamburger.

Published Jul 26, 2020 5:29 AM CDT
|
Updated Wed, Jul 27 2022 3:46 AM CDT
McDonalds has just announced that all of its restaurants across the United States will require all of its customers to wear a face mask before entering one of their restaurants.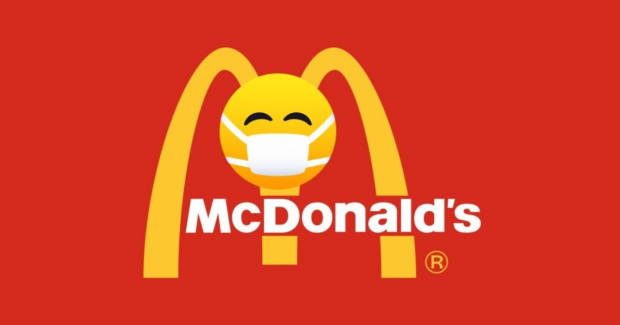 The new changes come into effect starting August 1, where the company also announced it would still be still halting in-store dining from re-opening for another 30 days. McDonald's USA said in a press statement that "From the onset of the COVID-19 pandemic, we've based decisions on our top priority: protecting the health and well-being of our and our franchisees' employees and customers".
Joe Erlinger, President, McDonald's USA and Mark Salebra, National Franchise Leadership Alliance Chair continued, adding:
"This public health crisis continues, with one million new COVID-19 cases in the last two weeks alone. At the same time, we're learning more. The latest science suggests droplets have the potential to stay in the air for extended periods of time, increasing the risk of virus spread, especially from asymptomatic carriers. As a result, the most recent guidance from the Centers for Disease Control (CDC) reiterates face coverings are an effective way to prevent the spread of COVID-19".
"To that end, and in order to protect the safety of our employees and customers, we will ask all customers to wear face coverings when entering our US restaurants effective August 1. While nearly 82% of our restaurants are in states or localities that require facial coverings for both crew and customers today, it's important we protect the safety of all employees and customers".
These are the new changes McDonald's USA is pushing across the country starting August 1:
Requiring customer face coverings in the restaurants

Adding protective panels to front- and back-of-house

Pausing dining room re-openings for an additional 30 days
Related Tags