Gamers who buy Far Cry 6 on current-gen systems get a free next-gen upgrade, Ubisoft confirms.
Ubisoft just announced Far Cry 6 as a cross-gen game, complete with optimizations on PS5 and Xbox Series X. Luckily Ubisoft isn't pulling a 2K Games and charging extra for next-gen copies. Anyone who buys the game on current-gen PS4 or Xbox One consoles gets a free copy on PS5 and Xbox Series X as well (technically there's not a separate SKU for Xbox Series X thanks to Smart Delivery).
"Fans who purchase Far Cry 6 on Xbox One or PlayStation 4 will be able to upgrade their version on a next-gen platform at no additional cost after the launch of Xbox Series X and PlayStation 5," reads a press release sent out by Ubisoft.
"Far Cry 6 leverages Smart Delivery allowing access to both the Xbox One title and Xbox Series X title when available. Far Cry 6 PlayStation 4 digital and Blu-ray games give access to the corresponding PlayStation digital version at no additional cost, when available. Requires a PlayStation 5 or a PlayStation 5 Digital Edition, the game disc (if owned on Blu-ray it must be kept inserted in the PlayStation 5 disc tray to play), a Sony Entertainment Network account, additional storage, and broadband internet connection. May incur bandwidth usage fees."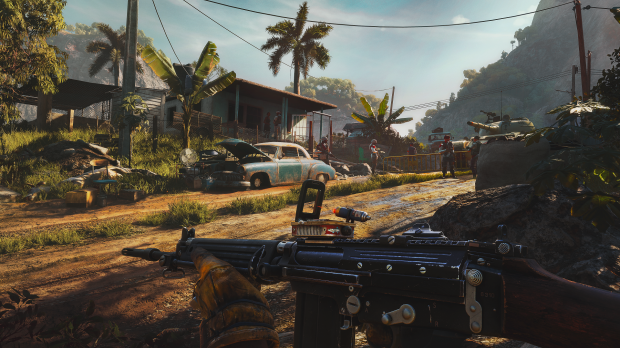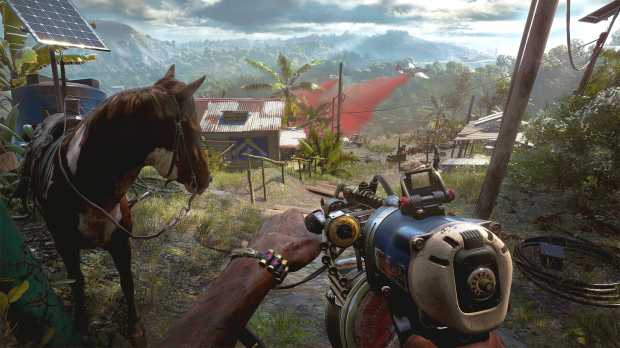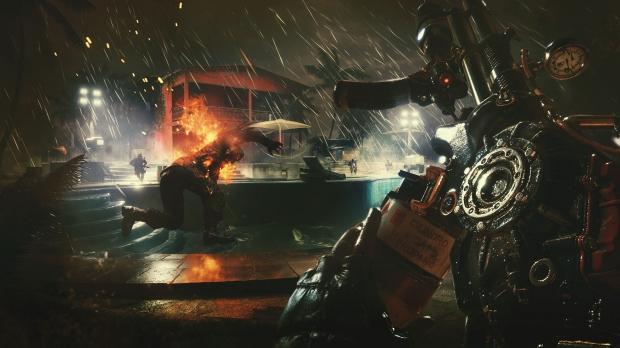 Read Also: Far Cry 6 won't be sold on Steam, only on Epic Store, uPlay, Stadia
Ubisoft didn't detail exactly how Far Cry 6 will utilize next-gen console hardware, but there's a few basic things that'll show up. First, the game should support ultra-fast loading thanks to both consoles' higher-end PCIe 4.0 SSD tech, and secondly, we should see a lot of new graphics wizardry thanks to the new Navi GPU and Zen 2 CPU SoC, including ray tracing, new volumetric fog effects, and native 4K visuals. We could also see tighter frame rates that push past 60FPS on VRR monitors that support 120FPS.
While Ubisoft hasn't revealed a whole lot of details about Far Cry 6, the new screenshots they shared are decidedly next-gen, particularly the one shot with the flamethrower when it's raining at night.
Ubisoft promises to reveal more information at a later date, and will hold a new Ubisoft Forward stream closer to next-gen consoles' launch.
Far Cry 6 releases February 18, 2021 on PlayStation 4, Xbox One, and PC. It's also coming to next-gen consoles, and anyone who buys a current-gen copy gets a next-gen version free of charge.
Check out the official website here, and check below for more information: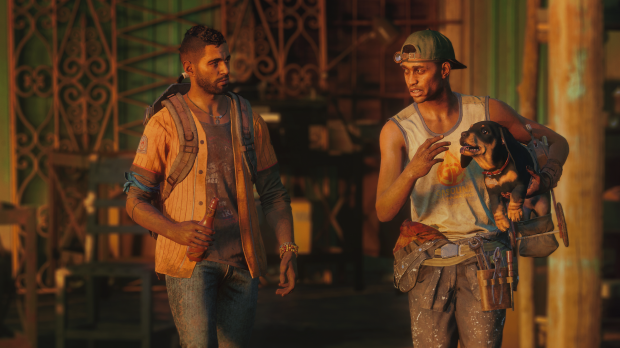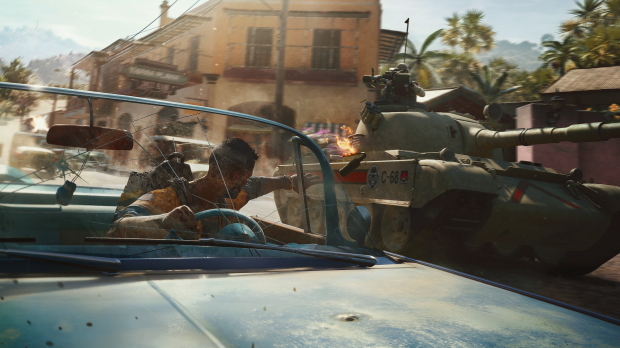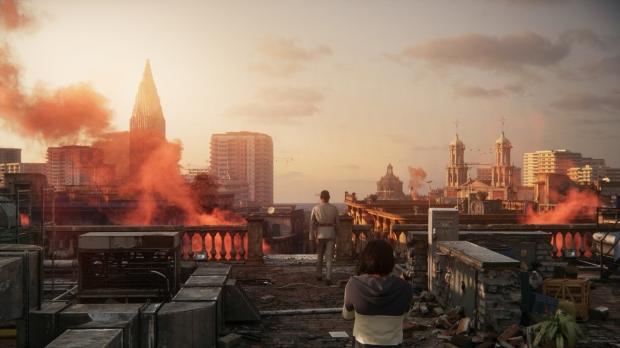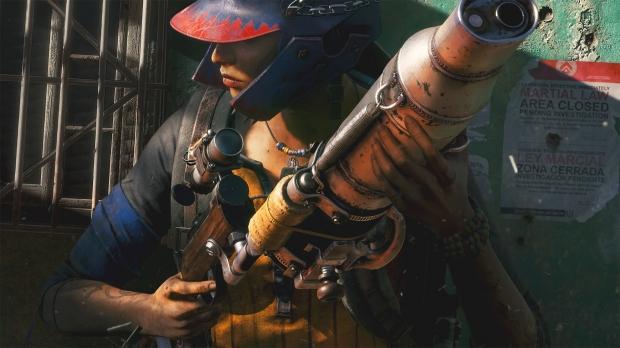 TRUST YOUR LEADER

Anton Castillo played by Giancarlo Esposito is promising to return the island nation of Yara back to its former prosperity while he grooms his son Diego to become the next El Presidente.

BEWARE THE DICTATOR

Anton's methods are extreme. To build the wealth of the nation for his son to inherit, he will sacrifice the freedom and lives of anyone who stands in his way.

GUERRILLAS THREATEN THE CAPITOL

Those who oppose Anton have a target on their backs. They are branded as Fake Yarans and forced into labor camps, where they are never heard from again.

GUERRILLAS STRUGGLE AGAINST MILITARY

With each passing day, Anton and Diego's power continues to grow, but the resistance remains divided and without unified leadership. The spark of revolution is in danger of being extinguished.

THE JEWEL OF THE CARIBBEAN

In its past life, Yara was a prosperous nation and a tropical paradise that attracted travelers from all over the world, excited to explore its lush jungles, pristine beaches, and sprawling capitol city.

A NATION STRANDED IN THE PAST

After revolution and decades of foreign economic sanctions and blockade, Yara has been frozen in time, forcing its people to find new ways to adapt.

In Far Cry 6, players are immersed in the adrenaline-filled, chaotic world of a modern-day guerrilla revolution. Welcome to Yara, a tropical paradise frozen in time. As dictator of Yara, Anton Castillo is intent on restoring his nation back to its former glory by any means, with his son, Diego, following in his bloody footsteps. Become a guerrilla fighter and burn their regime to the ground.

As Dani Rojas (playable as a female or male character), you will help stoke the fires of revolution through guerrilla warfare across the island of Yara, from verdant jungles to the urban streets of the capital city, Esperanza. You'll use a powerful array of weapons and vehicles, and build a network of allies to fight alongside you, including Fangs for Hire like Chorizo, the dangerously distracting wiener dog. As President Castillo prepares his son Diego, played by Anthony Gonzalez ("Coco"), to succeed him, you will do all you can to ensure his plans don't come to fruition.

Key Features

Join the revolution as Dani Rojas and liberate your nation from Anton Castillo's oppression.

Dive into a blockbuster experience and immerse yourself in the journey of a guerrilla revolutionary.

Explore the largest open world in Far Cry history, including the first ever sprawling urban city.

Discover new animal companions like Chorizo, the adorable wiener dog, to take down your enemies.

Unleash the firepower of specialized makeshift weapons and new backpacks to use against Anton's troops.

Ignite the Fight for Freedom -Dive into a blockbuster experience as Dani Rojas, a local Yaran defending their country from a tyrant's rule. Join the revolution to push back against the oppressive regime of dictator Anton Castillo and his teenage son Diego, brought to life by Hollywood stars Giancarlo Esposito (The Mandalorian, Breaking Bad) and Anthony Gonzalez (Coco).
Yara Torn Apart -For the first time in Far Cry, experience a sprawling capital city: Esperanza, the most expansive Far Cry playground to date. Take down Anton in the seat of his power by staying hidden or engaging Anton's army in an all-out firefight in the streets. From taking the reins of a horse to commandeering a tank, choose your favorite ride to fight against the regime or to just travel Yara in style.
Become a Guerrilla - Jump into the action and chaos of guerrilla combat at the heart of a revolution. Employ an arsenal of unique and surprising new weapons, vehicles, and animal companions in a fight against an unyielding military regime. No guerrilla should go it alone, so pair up with an all-new animal companion like Chorizo, the adorable wiener dog who's as cute as he is lethal.