Watch this video of the SpaceX Starship prototype EXPLODE during test
SpaceX's new Starship SN4 prototype explodes shortly after testing, as Crew Dragon prepares to leave for the ISS.

Published Fri, May 29 2020 9:29 PM CDT
|
Updated Tue, Nov 3 2020 11:43 AM CST
SpaceX was due to launch the first NASA astronauts into space from American soil in 9 years just a couple of days ago, and will do in the next 24 hours -- but work doesn't stop for the US space agency.
In some new testing, SpaceX was working on its Starship project -- successfully completing a static fire test on its new SN4 prototype. Except, it all went wrong and it exploded right there on the test stand. The Starship SN4 prototype exploded at around 1:49PM CDT (2:49PM EDT, or 6:49PM GMT) at SpaceX's own test facility near Boca Chica, Texas.
Space.com reports that SpaceX's Starship SN4 vehicle is the "latest in a series of stainless steel prototypes SpaceX has built to test technologies required for a truly massive space launch system: the 165-foot-tall (50 meters) Starship rocket and its Super Heavy megabooster. That vehicle is the one SpaceX hopes will carry up to 100 people at a time to space and, eventually, on to Mars".
This isn't the first time a Starship prototype has exploded, either.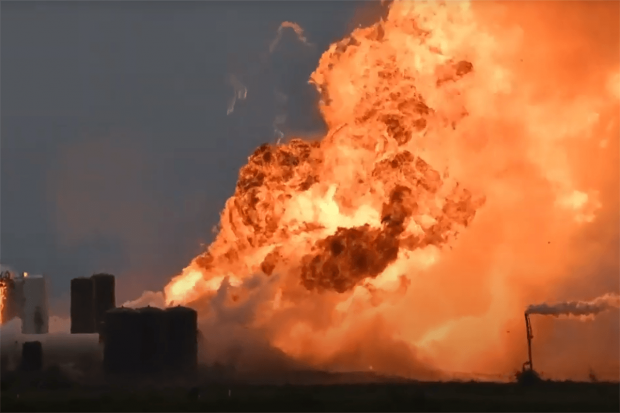 Related Tags