Red Dead Redemption 2 publisher wages war against 'Hot Coffee' modder
Take-Two Interactive is waging war against a Red Dead Redemption 2 modder for his 'Hot Coffee' mod.

Published Fri, Feb 21 2020 1:07 AM CST
|
Updated Tue, Nov 3 2020 11:44 AM CST
Modders love adding controversial aspects to the game just to see how far they can push the boundaries. Unfortunately, the games publishers don't really like that, and this is the case for the "Hot Coffee" mod.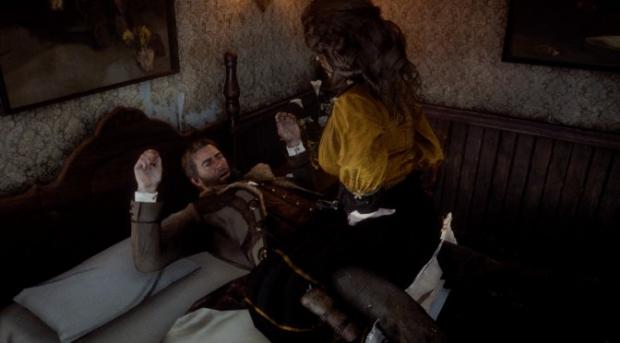 Modders added the "Hot Coffee" mod to Grand Theft Auto San Andreas, which added a mini-game that allowed players to engage in animated sexual intercourse. These same modders decided to give Red Dead Redemption 2 the same treatment, enabling players to download and install the mod to have some "fun" in selected in-game locations.
Now, Take-Two Interactive, the publisher for Red Dead Redemption 2, is asking for the modders to take down the mod as it violates the games End User Licence Agreement and Code of Conduct. In response to this request, the modders said that the mod does not contain any nudity or nude models and only uses assets that are already present in the game's files. The full story can be read here.
Related Tags