Xbox consoles aren't named arbitrarily. The first one was named after Direct X, the Xbox 360 was named because it represents a circle that orbits your living room, and the Xbox One was billed as an all-in-one solution for gaming and multimedia. So what will the next-gen Xboxes be called?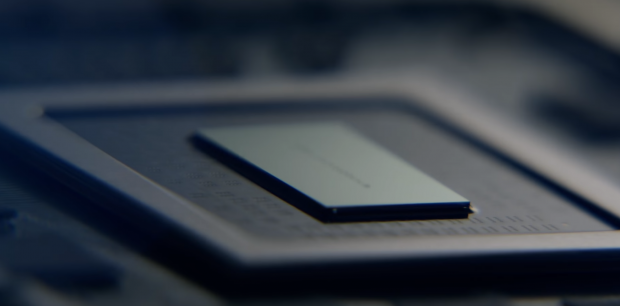 Microsoft is currently working on two next-gen consoles, reports say. Project Scarlett is a duo of systems: Anaconda, the high-end version that belts out native 4K 60FPS, and Lockhart, a pared-down system with reduced RAM that hits 1440p 60FPS. Both will use similar hardware like a new AMD SoC with a Zen 2 CPU and Navi GPU, a proprietary SSD to supercharge loading times, and GDDR6 memory. They're aimed at two different markets, though. Anaconda is for enthusiasts, and Lockhart is for gamers who want to experience next-gen without the higher price.
So what will they be called? According to Microsoft's Phil Spencer, each console is named accordingly based on its function and role. This strongly hints Project Scarlett will break the Xbox One moniker and forge ahead with a new naming scheme. The Xbox One family has served its purpose across three separate consoles, the last two of which saved the Xbox One brand itself.
There's really no need for more Xbox Ones.
In a recent interview with Stevivor, Xbox's Phil Spencer explains how Xbox consoles are named, and hints Project Scarlett is a new family with a brand new name.
"Our naming convention has been around what we think the capabilities are.
"Xbox 360 was about the entertainment experience around the box and the box being in the center of that entertainment experience. Xbox One, if you remember our branding early on, was always-on input, all-in-one. Those names were really built around the purpose of the box.
"I don't feel like I need to follow in their footsteps because they're kind of self-contained."

Read Also: Next-gen Xbox Scarlett specs: 12TFLOPs, 16GB RAM, 3.5GHz Zen 2 CPU
Expect a similar sub-naming scheme as the Xbox One family. For example, Anaconda could be Xbox Ultra X, whereas Lockhart could be Xbox Ultra S. Something along those lines.
What do you think the next-gen Xboxes will be called?
The Project Scarlett family is due out by Holiday 2020. No pricing has been announced.
Check below for confirmed specs and details, and a huge content listing of everything we've heard about Project Scarlett so far:
Lockhart
1440p 60FPS

No disc drive

Super-fast SSD that can be used as VRAM

7nm AMD SoC w/ scaled-down 8-core, 16 thread Zen 2 CPU at 3.5GHZ and Navi GPU

Lower GDDR6 memory pool (Possibly 12GB)

~6-8 TFLOPs of power?

Aims to rival PS4 Pro/Replace Xbox One S

Full backward compatibility with all Xbox One games

Cheaper MSRP
Anaconda/Project Scarlett
4K 60FPS

Disc drive with 4K UHD playback

Super-fast SSD that can be used as VRAM

7nm AMD SoC with 8-core, 16 thread Zen 2 CPU at 3.5GHz and Navi GPU

16GB GDDR6 RAM

12 TFLOPs of power

4x as powerful as Xbox One X/aims to replace Xbox One X

Full backward compatibility with all Xbox One games

More expensive MSRP
Project Scarlett confirmed details:
8-core, 16-thread Zen 2 CPU

Navi GPU

Highly customized 7nm SoC from AMD

GDDR6 memory

4x as powerful as the Xbox One X's 6TFLOPs of perf

Can deliver up to 40x more performance than Xbox One in specific use cases

Adaptive sync supported

Super-fast SSD that can be used as VRAM

Supports 8K resolution (likely media playback)

120FPS gaming

Variable refresh rate

Raytracing confirmed with dedicated raytracing cores

Backward compatible with Xbox, Xbox 360, and Xbox One games

Compatible with Xbox One accessories
Project Scarlett coverage: