Amazon leaks out EVERY single home address of Ring camera customers
Amazon Ring customers have had their home addresses leaked by Amazon itself.

Published Tue, Dec 10 2019 9:11 PM CST
|
Updated Tue, Nov 3 2020 11:46 AM CST
Amazon has just done something very, very naughty that might get them scrubbed off Santa's nice list -- the everything giant has just leaked out every single home address of its Ring surveillance camera customers.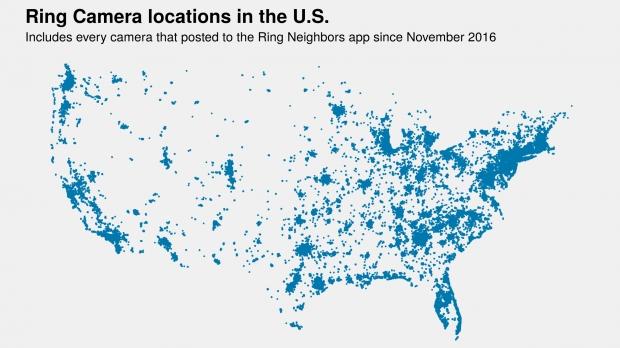 In a new investigation by Gizmodo, it revealed that thousands of Amazon Ring camera customers have had their home addresses leaked. The exact location of their house has been displayed, with Gizmodo (and myself, and I'm sure anyone that reads this story) completely blown away. Gizmodo says its discovery casts "new doubt on the effectiveness of the company's privacy safeguards".
Gizmodo continued, adding that its discovery "further offers one of the most "striking" and "disturbing" glimpses yet, privacy experts said, of Amazon's privately run, omni-surveillance shroud that's enveloping U.S. cities".
The site gathered the data over a 30-day period where they were connected to nearly 65,800 individual posts shared by Ring's associated app Neighbors. The 65,800+ strong posts included 500 days of history, something that included hidden geographic data like latitude and longitude with up to 6 decimal points of precision -- as Gizmodo puts it "accurate enough to pinpoint roughly a square inch of ground".
Crazy stuff -- read the rest of Gizmodo's investigative story here.
Related Tags