Samsung executives jailed over destroying evidence in fraud cause
Samsung employees fraud case: 'biggest crime of evidence destruction in the history of South Korea'

Published Tue, Dec 10 2019 10:29 PM CST
|
Updated Tue, Nov 3 2020 11:46 AM CST
Samsung is in hot water with 8 employees found guilty of destroying evidence in a fraud case, something that is being linked to $3.9 billion in accounting fraud -- sending multiple people to jail.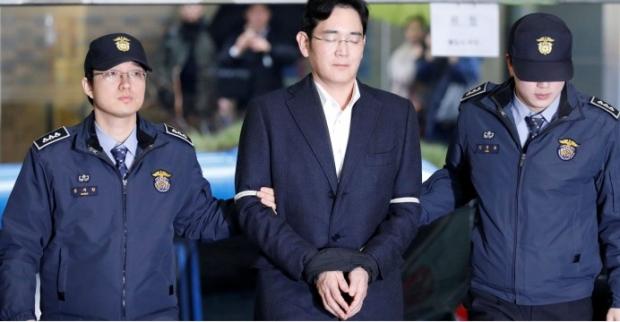 The Seoul Central District Court ordered 3 executives from Samsung Electronics up to 2 years of jail according to state news agency Yonhap, picked up by the Financial Times. There were other employees scooped up in the mix from 2 other Samsung affiliates: Samsung BioLogics, a drug maker, and its subsidiary Samsung Bioepis.
A raid took place at a Samsung BioLogics factory, where prosecutors found a bunch of laptops and servers that were hidden underneath a meeting room floor. In October, prosecutors pressed the case saying these Samsung employees participated in the "biggest crime of evidence destruction in the history of South Korea".
How did this all happen? Samsung BioLogics reportedly inflated the price of Samsung Bioepis by $3.9 billion back in 2015, a move that would bolster the control Lee Jay-yong had with Samsung Electronics. Samsung BioLogics has disputed the claims of electronic fraud, while Samsung Electronics (of course) refuses to comment.
Samsung employees caught up in this gigantic fraud case admitted to destroying evidence, but denied that they did so that Lee Jay-yong had more power within Samsung Electronics.
Related Tags