PlayStation turns 25 today, PlayStation 5 is just 1 year away
Can you believe the PlayStation is 25 years old?!

Published Mon, Dec 2 2019 9:25 PM CST
|
Updated Tue, Nov 3 2020 11:46 AM CST
Can you believe it? Sony launched the original PlayStation console 25 years ago, first touching down in Japan on December 3, 1994. Now look at where we are, 100s of millions of PlayStation consoles launched in that time and the most hyped of them all -- the PlayStation 5, launches this time next year.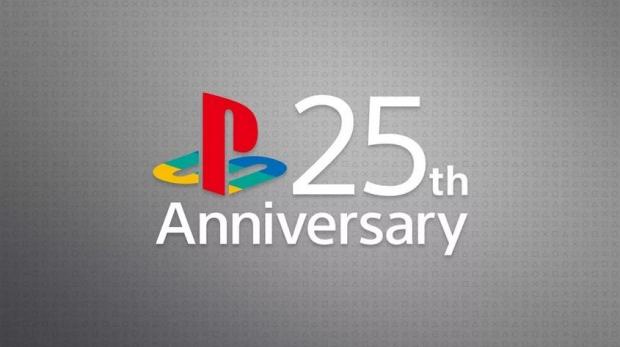 Sony Interactive Entertainment President and CEO Jim Ryan wrote on the official PlayStation Blog to celebrate the occasion, reiterating that the original PS1 sold 100,000 units on its first day on sale -- the original PlayStation was the first console in history to sell over 100 million units.
It didn't take Sony long to pass that, as the PlayStation 2 came along and became the best-selling console of all time, racking up an insane 155 million sales.
Ryan wrote on the PlayStation Blog: "We struck a chord with the gaming community because PlayStation offered experiences beyond what anyone could ever imagine was possible with a home console. From the very start, we opened our arms to developers, providing them with the tools and technology to create beautiful, expansive worlds, and to experiment with new ideas. That approach led to the diversity of games PlayStation is known for, a true hallmark for our brand across multiple generations of hardware platforms".
Personally, I remember the original PlayStation fondly. I was coming in off blasting through my Sega Mega Drive (Genesis in the US), the MegaCD (hey, I was a huge FMV game fan), the Sega Saturn, Nintendo 64, and the PC.
My next door neighbor purchased himself a PlayStation on launch day with Resident Evil and Tomb Raider, two franchises that have spawned countless sequels and even huge movie franchises. I still remember the feeling of booting up the original PlayStation on a then-expensive Sony Trinitron TV and just being blown away.
How far we've come in that time, and now we're a year away from the most important, and fastest PlayStation yet -- the PlayStation 5. The journey is 25 years old now, and will only continue to gain traction and speed with the next-gen PS5 when it launches in December 2020.
Related Tags