Respawn to push Apex Legends level cap from 100 to 500
The developer is also tweaking how fast you get rewards in Apex Legends, too.

Published Wed, Nov 27 2019 10:18 PM CST
|
Updated Tue, Nov 3 2020 11:46 AM CST
Apex Legends has had a level cap of 100 which some players reached pretty damn quick, especially given how addictive the game is -- but now developer Respawn Entertainment has stepped in and has increased the level cap up to 500.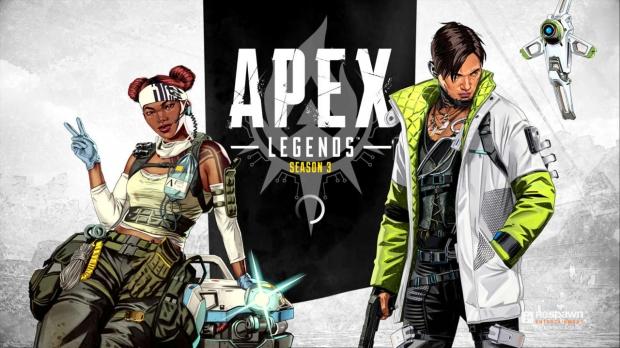 Respawn is also making some changes to the frequency of getting rewards in the game, where getting up to level 100 will see you go from earning 45 Apex Packs up to a much higher 59 Apex Packs. The journey to level 500 in Apex Legends will see you scoring yourself a huge 199 Apex Packs, while new gun charms will drop every 100 levels.
There have been some changes to the XP system too, with Respawn explaining: "Under the old system, there was a large increase in XP required at level 26. Under the new system, we've reduced the rate at which XP required to level up increases from levels 20 to 58. The net impact of this change is that the XP curve should be softer for new players, meaning they will get more rewards, faster through level 58. The maximum XP required per level will remain at 18,000 starting at level 58 (26 in the old system) and will remain constant through level 500".
Here's how it'll work:
Level 2 - 20: One pack every level (19 Apex Packs total)

Level 22 - 300: One pack every two levels (140 Apex Packs total)

Level 305 - 500: One pack every five levels (40 Apex Packs total)

You will continue to earn 600 Legend Tokens per level and per 18,000 XP at level 500
Related Tags