Intel recalls Xeon E-2274G because they included a crappy fan
Intel's crappy stock cooler with Xeon E-2274G sees the CPU recalled.

Published Mon, Nov 18 2019 10:46 PM CST
|
Updated Tue, Nov 3 2020 11:46 AM CST
Intel Xeon CPUs are not usually known for their crappy stock heat sink and fans, but it seems Intel is stumbling a bit lately with Chipzilla recently recalling their Xeon E-2274G over the not-so-great stock CPU cooler.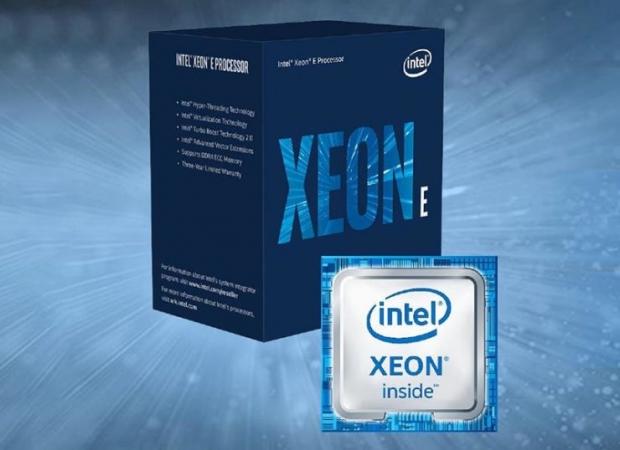 Intel includes a basic fan in the box for the Xeon E-2274G, a fan made by Foxconn and is boxed up with much lower-end CPUs like Intel's own Pentium Gold and Core i3 lines of processors. The stock HSF we're talking about is normally handling heat loads of up to 65W, but the Xeon E-2274G is a workstation/SMB destined chip with an 88W TDP.
People buying an Intel Pentium Gold or Intel Core i3 CPU will not be maxing out their CPU at 100% all day long, but most people buying a Xeon processor would be doing just that. So the stock HSF should be really, really good... right?! Well, you'd think so -- but not in this case.
Intel includes an E973708-003 heat sink and fan in the Xeon E-2274G, something that has a pre-applied TIM on the aluminum surface. With most LGA 115x processors you'll have a copper surface which is much better for thermal performance... but not here, Intel uses an aluminum surface on a workstation-class Xeon processor. Gulp.
HSF built for 65W included with a chip pushing 88W... yeah, I can see why Intel is recalling this CPU, but what I want to know is how did this CPU even get approved for sale with the stock HSF in the first place?!
Related Tags