A bit ago Hideo Kojima said his game development studio will actually start making movies, but these will only be small slices of films. Games will be at the forefront of Kojima Productions.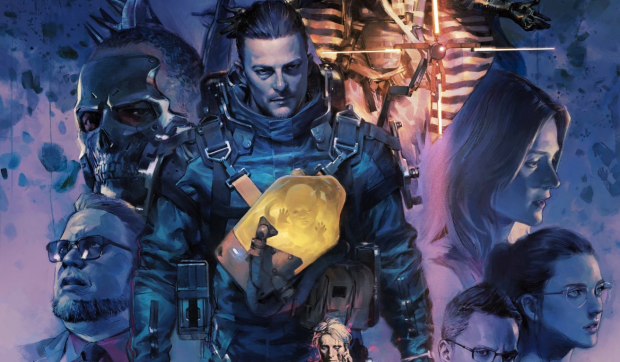 Death Stranding, Hideo Kojima's latest game, is already a lot like a film. It's a weird hybrid of interactive gameplay with heavy cutscenes that's wrapped up with the auteur's strange style. This is just the beginning for Kojima Productions, and the team will start branching into films. A bit of context is needed here, though, and we won't see Kojima abandoning games in favor of films any time soon.
A recent BBC interview got everyone interested in Kojima's film-making aspirations, but this isn't the first time the Metal Gear Solid creator talked about making movies. "In the future, Kojima Productions will start making films. If you can do one thing well, then you can do everything well," Kojima said. These productions will be smaller-scale endeavors, not blockbuster titles, so don't expect huge marquee movies from Kojima Productions.
The developer confirmed as much in a recent Rocket Beans interview, where he also said his next project is already in the works.
The idea is to release a short film in between major games. So after Death Stranding, we could see Kojima make a smaller movie before he moves on to the next big games project.
"I don't want to stop making games. But I want to create something like a short film or movie in-between. But I'm kind of working on the next project, so it's really difficult to focus on other mediums, but of course I really am interested," Kojima said in the interview.
(Continued below)
There's strong evidence Kojima could make smaller episodic Death Stranding films for Sony's new PlayStation Productions studio, which is adapting big PS4 games into TV shows and movies.
We actually predicted this a while back. Kojima is a big proponent of streaming, and eventually sees a future where games, movies, TV shows and other interactive media are combined in the same package. Sony could be readying a new arm of its PlayStation services to host Kojima's weird new visions for the next-gen PS5.
Kojima also wants to make a horror game. What if he makes a horror film that's also an interactive game? A kind of merger or union similar to Netflix's Bandersnatch? Hmmm...
All in all it's important to remember that Kojima Productions is a game development studio first and foremost. We could see Kojima push into new interactive territory with his future games/films, but there's no way he's going to give up on gaming any time soon.