Kojima working on new game, might be a horror experience similar to PT
Kojima's next game might be a P.T.-successor for the PlayStation 5.
Published
3 minutes & 21 seconds read time
With Death Stranding finished and ready to ship, Hideo Kojima's team is working on the next project...and it could be a creepy spiritual successor to P.T.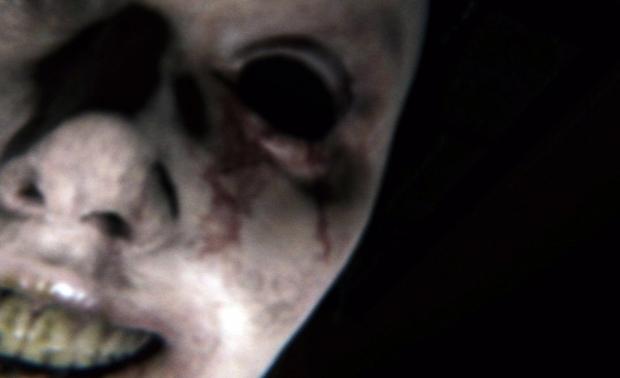 Like a film director for movies, Hideo Kojima has lots of ideas for new games. In fact, the Metal Gear Solid creator says he's already making his next game, and it could be a more immersive horror experience that expands on the infamous P.T. demo for Silent Hills. In an in-depth interview with Rocket Beans Gaming, Kojima talks about film-making aspirations, confirms his next project is in early planning phases, and discusses why he wants to make a terrifying horror game one day.
"I don't want to stop making games. But I want to create something like a short film or movie in-between. But I'm kind of working on the next project, so it's really difficult to focus on other mediums, but of course I really am interested," Kojima said in the interview.
The next game could be something even scarier than the mind-bending P.T. demo, complete with new innovative systems like Death Stranding's unique multiplayer.
"I want to do a horror game one day, yes of course. I have some new ideas that I think kind of get out there. But I don't know when. I'll have to think about when I bring this out.
"Horror, when it comes to movies...You can kind of close your eyes watching a really fearful thing. Games are different than movies. If you close your eyes in a movie you can make it go away and the movie continues, but in games, it's interactive. You have to move forward yourself."
There's an issue with horror games that Kojima has found, though. If gamers are too scared or too freaked out, they'll stop playing and the experience grinds to a halt. This is different than movies where you can simply look away until the spooky scenes pass and resume the film. In a game, you can't just really look away because you're vicariously living the nightmare.
That's certainly the case with the psychological horrorfest that is P.T.
(Continued below)
"I want to create a horror game, but I don't have this good solution to this. For P.T., I wanted to create something that everyone really shares. But if you're too scared you won't play, right? I want to challenge the horror genre and solve this problem.
"I want to do a horror game and interactive mediums are really a good match. I think it could be much scarier than movies if it's on an interactive platform."
In the same interview Kojima says he's very interested in virtual reality.
We could see his dev team combine all of these things and make an ultra-terrifying P.T. successor on Sony's next-gen PlayStation VR headset, all powered by the new advanced PlayStation 5.
Whatever Kojima Productions works on next, it'll have one guarantee: New and innovative ways to play. The auteur says his raison d'etre is to pioneer new methodologies for interactivity in games (e.g. the new Social Strand System in Death Stranding).
"I'm not creating games for money. I'm not really persistent on a genre. I want to do something new, as a start. I want to create something that's not out there and I want to be a frontier in that aspect.
"So same as the horror that we just talked about; I don't want to create a similar horror system that's already there. I want to kind of put something new that's not out there in the world. That's my hope, my dream."
Death Stranding releases November 8, 2019 on PlayStation 4. Don't expect to hear about Kojima's next game for years to come, maybe in 2021 or thereabouts when the PlayStation 5 starts to gain a huge install base.
Related Tags