Hideo Kojima could use streaming to meld gaming and movies
Kojima wants to make a big splash in streaming, teases new project.

Published Sun, Apr 21 2019 4:38 PM CDT
|
Updated Tue, Nov 3 2020 11:48 AM CST
Kojima has a big idea for streaming, and we could see an ambitious interactive game-style film of show from the illustrious creator's imagination.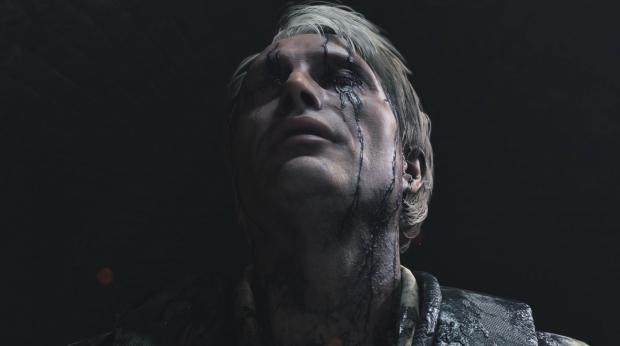 Hideo Kojima loves movies. In fact, he might like movies more than he likes games, despite making some of the best ones in the industry. Kojima's games like Metal Gear Solid are littered with references to classic films, from 80s action movies like Escape from New York to Akira Kurosawa's works, and the mastermind is constantly raving about new movies on his social media. His games are undoubtedly cinematic in scope--his latest, Death Stranding, is like a bizarre sci-fi horror film with a star-studded cast. I've long thought Kojima always wanted to be a film director, but chose games because these experiences can be more intimate, profound and engaging.
But what if Kojima didn't have to pick? Armed with the versatility of streaming, he may not have to. A recent interview with Nikkei caught my attention. In it, Hideo Kojima talked about how streaming will unify everything. Kojima said it was his dream to see a platform combine gaming and movie-watching into one singular experience, and the boundaries that separate these experiences will fade away. In short, gaming and film will merge together.
"As streaming keeps evolving, games, movies, documentaries and any type of video content will all be on the same platform. This is the future I've always wished for," Kojima said in the interview.
"Services like Netflix will divide its content between interactive games and non-interactive movies. Games and movies are complete opposites, separated by a border. But that border will disappear. It's already started to disappear, like with Netflix's Black Mirror: Bandersnatch published last year."
Everything we know about Kojima's passions underline these words. The games-maker's love for film and creating worlds that go beyond simple playing--they feel alive, interesting, real. As soon as I read it, I instantly thought "he's going to make something crazy, something like a TV show that you actually play like a game."
The father of Metal Gear Solid goes on to say he's got an idea for streaming, and that he wants to be a part of this new merged generation of entertainment.
"But technology will keep progressing, and we'll be able to create brand new types of games with novel gimmicks. I'm very busy myself, but I too would love to leave my mark on this side of history.
"We'll start seeing completely different games these next five years as 5G spreads. There's one big thing I have in mind related to streaming as well. I can't say anything more as I don't want to spoil it."
This is me thinking out loud, but what if plans are already underway? What if Death Stranding, Kojima's latest mysterious game, is the foundation for such an experience?
Sony is currently developing its next-generation PlayStation 5, and Death Stranding will undoubtedly be a premiere first-party game on the new platform. While the game will likely push the system's new Zen 2 CPU and Navi GPU architectures to their limits, Sony has to think outside the box to keep up with the competition. Hardware and games aren't enough: it has to re-think how it manages services if it wants to stay competitive.
What if Sony is making a streaming service that combines two of its strengths, film and games, into one platform? That's the topic for another article, I think.
Related Tags