ISS receives shipment of wine, but astronauts can't drink it
I can tell you this much, if there was an Australian astronaut on the ISS that wine would be cracked open already.

Published Wed, Nov 6 2019 9:25 PM CST
|
Updated Tue, Nov 3 2020 11:46 AM CST
There are countless science experiments happening on the International Space Station, where astronauts on-board the ISS conducting the experiments in zero gravity while relaying the results back to researchers on the ground here on Earth.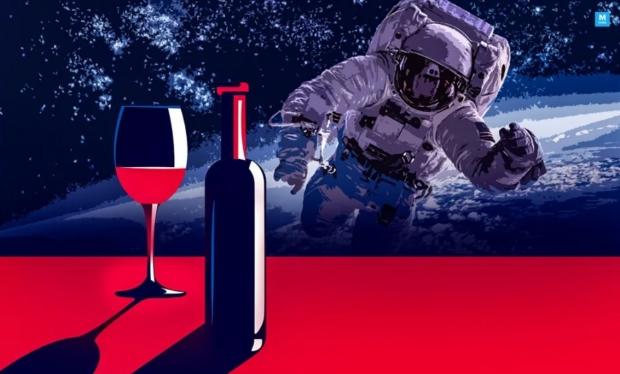 A recent supply mission saw 12 bottles of wine delivered to the International Space Station, but the astronauts can't drink it... it's purely for science experiments. Why would they want to test wine in space? Simple -- the flavor of wine changes as it ages here on Earth with our gravity, but will the effect of zero gravity on the ISS change the flavor of wine over time? This is something that scientists want to know.
Not only does the effect of no gravity come into play, but the increased radiation in space versus the protected layers our Earth and its surrounding magnetic belts offer us from the sun. We might get completely new tasting wine, something that we literally could never have here on Earth outside of creating an artificial gravity and housing wine inside of it for decades.
NASA will house the wine on the ISS for around 12 months before sending it back to Earth, where researchers will study it to see if it has changed compared to a similar batch kept here on Earth.
The US space agency explains: "All samples have the same amount of liquid in order to maximize the similarities between space and ground control conditions, and result differences may specifically pertain to microgravity and radiation. Temperature control is of paramount importance. Samples are kept at 18C (+/-2C) at all times on the ground and in space, as this is the optimal temperature for aging wine. Bottles must remain uninterrupted throughout the 12 months".
Related Tags