International Space Station begins 3D human tissue printing
The International Space Station's robotic arm has grabbed SpaceX's Dragon Capsule cargo craft as it arrived at the ISS.

Published Mon, Jul 29 2019 3:00 AM CDT
|
Updated Tue, Nov 3 2020 11:47 AM CST
A couple of days ago, SpaceX launched their Dragon Capsule spacecraft to the International Space Station (ISS) on a cargo delivery mission. That craft has now be successfully grabbed by the ISS's robotic arm.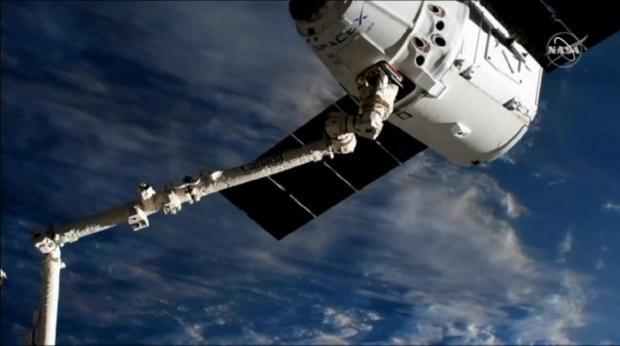 On July 25th, SpaceX launched the Dragon Capsule on their Falcon 9 rocket containing more than 5,000 lbs of supplies and equipment. The craft also contains 2,500 lbs of science gear that will enable and fuel many experiments that will be conducted on the ISS by astronauts.
Flight controllers on Earth will operate the ISS's robotic space arm to port the craft on the ISS which will then enable the on-board astronauts to venture into the capsule to acquire the supplies. The supplies that will be on-board of the Dragon Capsule will enable the astronauts to conduct experiments in low-gravitational environments. Some of these experiments include the fabrication of human tissue using a 3D printer and how microgravity affects the process of human tissue healing and regeneration.
Related Tags