No, Diablo IV isn't a first-person shooter in Overwatch 2's engine
That Diablo IV FPS rumor is totally fake.

Published Tue, Oct 29 2019 6:33 PM CDT
|
Updated Tue, Nov 3 2020 11:46 AM CST
A new Diablo IV rumor making the rounds says the game will be a first-person fantasy looter, but this is entirely fake.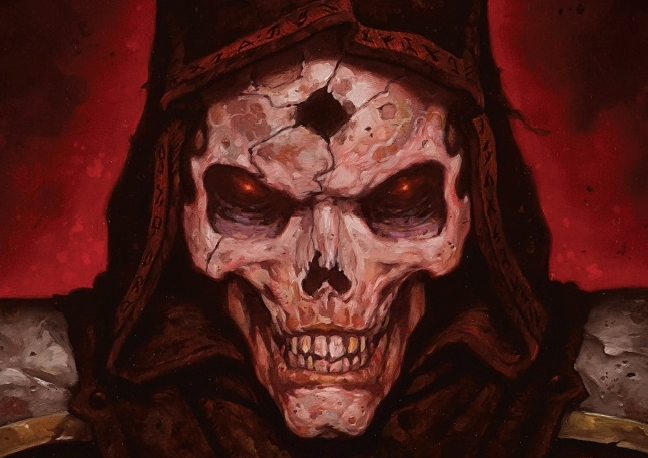 After years of development, Blizzard is expected to reveal the next mainline Diablo game this Friday at Blizzcon 2019. Sources tell Kotaku it'll be a dark and gritty "modern Diablo II" that nixes Diablo III's cartoonish style. The game actually started off as a third-person type of experience, but has now shifted to the more isometric view gamers know and love.
But a new report on 4Chan says Diablo IV will be a weird first-person game built in the new Overwatch 2 engine. "It's a first-person game made in the Overwatch engine. It's an absolutely mess. They intend to "replace the vacuum in our ecosystem left by Destiny" and they essentially want to be the first fantasy schlooter," the anonymous user posted.
"It is not going well. Gameplay-wise they can't get the loot to drop properly and Anthem's public response has horrified them. 3 classes at launch, 5 planned as part of paid seasonal pass content update."
Sounds unreal, right? That's because it is. Trusted industry reporter Jason Scrheier says this is fake.
Thank god because this sounds horrible and the polar opposite of what Diablo should be. I think we all know that though...
Blizzcon 2019 goes live on November 1 at 12:30pm EST, so expect to see Diablo IV revealed at the event.
What we know about Diablo IV so far:
It'll have grim, dark horror themes and setting, no cartoonish visuals

Reveal set for Blizzcon 2019

Traditional isometric action RPG

Wants to be a "modern Diablo II"

Some sort of monetization, but not Real Money Auction House

Likely coming to PC first

Eventual cross-play with consoles and PC

It's been in development for years, first jobs popped up in 2016

Diablo IV has been rebooted once, originally started off as a third-person action game

Current iteration has been demoed to employees, Blizzard very enthusiastic about it
Related Tags