Intel announces Core i9-9900KS CPU with 5GHz all-core Turbo Boost
Intel's newest processor is out today, the Core i9-9900KS, with 5GHz Turbo Boost on all cores and only a little more expensive than the 9900K.
Published Oct 28, 2019 11:25 AM CDT
|
Updated Tue, Nov 3 2020 11:46 AM CST
Today, Intel announced the Core i9-9900KS, which is a highly binned 9900K with 8 cores and 16 threads, and a 5GHz all core Turbo Boost. The Turbo Boost is what is important here; the 9900K offers a 4.7GHz all core turbo boost, while the 9900KS offers 5GHz on all cores at maximum load. The TDP has also increased to 127W from 95W, which points to higher power consumption and performance.
The dodecahedron box reserved for Intel's special edition CPUs is quite a marvel, and it houses the 9900KS. Base frequency has also increased from 3.6GHz to 4.0GHz, and Intel states that the new CPU is compatible with Z390 chipset motherboards, although we have to wait to tell you if it is compatible with Z370 boards.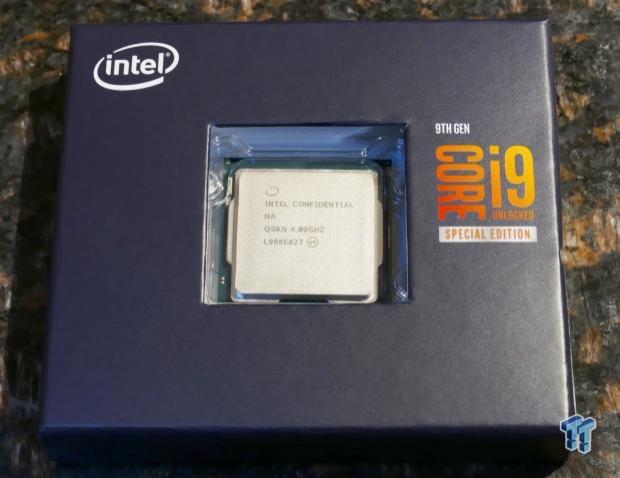 Most 9900K CPUs will overclock to 5GHz on all cores since turbo on Intel CPUs is not tied to specific cores, so all cores need to hit 5GHz, albeit one at a time with the 9900K. The 9900KS can hit it all the time. However, we should mention that these are the most highly binned 9900K CPUs out there, and should be capable of meeting or exceeding the most stable highly clocked 9900K CPUs without much effort.
The new CPUs come with a one year warranty, and you can purchase the Intel Protection Tuning Performance Plan if you decide to overclock. Intel's recommended price is $513, which isn't too much more than the $450 recommended for the 9900K.
Related Tags