US Air Force space plane X-37B lands after baffling 780 day orbit
One question, why was did the US Air Force keep the X-37B up there for 780 days?
Published Oct 28, 2019 3:32 AM CDT
|
Updated Tue, Nov 3 2020 11:46 AM CST
1 minute & 7 seconds read time
US Air Force recently announced that it broke the record for the longest endurance flight. That record has now been broken again, but why?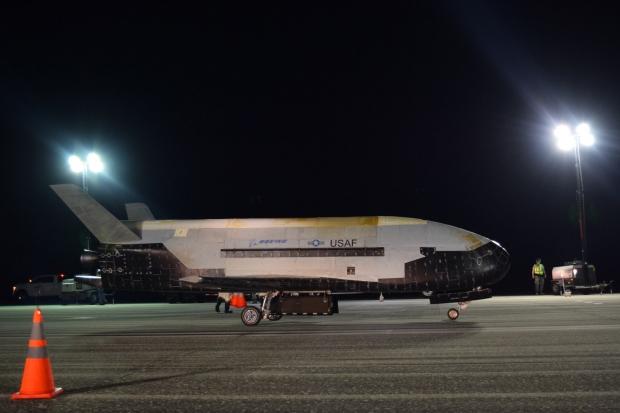 The US Air Force is clearly attempting to push space technology as far as possible, and they are doing that with the Boeing-made space plane X-37B. According to a new announcement from the US Air Force, X-37B successfully completed a 780 day orbit, beating its previous record of 717 days, 20 hours and 42 minutes.
According to USAF Rapid Capabilities Office director Randy Walden, the space plane completed "all mission objectives". Its still unclear what these 'mission objectives' are as the payloads aboard the X-37B are still highly classified. Officials involved within the space planes experiments have kept their answers quite vague in regards to the payload, saying that it "experimental electronics" and other scientific tests.
I think it would be pretty safe to assume that the US Air Force is doing a bit more than testing the longevity of space flight with the X-37B. Since the plane is carrying some form of secret test experiments, the entire public should raise an eyebrow at the current "mission objectives" that were a success. While its probably extremely unlikely that we will find out what this "success" is, its progress towards an answer if enough people are asking questions.
Related Tags