Classified Military Space Plane 'X-37B' pushes America's space future
The U.S. Air Force's 'X-37B' space plane is leading the way for American space technology.
Published Aug 27, 2019 1:01 AM CDT
|
Updated Tue, Nov 3 2020 11:47 AM CST
0 minutes & 49 seconds read time
The U.S military has no shortage of classified projects going underway, and some of those projects range out into the depths of space through vehicle or flight tests.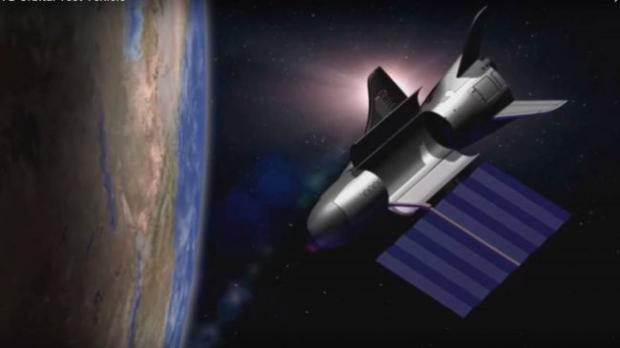 We have recently heard about one of these classified projects, and the news comes from the U.S Air Force regarding their 'X-37B' Space Plane. While this plane's missions are exclusively classified, the U.S Air Force has discussed its achievements in general terms for the public, saying "he primary objectives of the X-37B are twofold; reusable spacecraft technologies for America's future in space and operating experiments which can be returned to, and examined, on Earth".
The space plane recently broke the endurance test record set by the Orbital Test Vehicle 4 (OTV-4). The X-37B launched on the back of SpaceX's Falcon 9 rocket, and now has broken the OTV-4's endurance mark of 717 days, 20 hours and 42 minutes. It seems that the U.S Air Force is attempting to stretch the mission longevity as long as possible, as each of the test flights has lasted much longer than its predecessor. The dimensions for the X-37B are 29 feet long, 9.6 feet tall and a wing span of about 15 feet.
Related Tags