Blitzchung responds to Blizzard's Hong Kong statement
Banned Hearthstone player agrees with Blizzard's response.

Published Sat, Oct 12 2019 6:17 PM CDT
|
Updated Tue, Nov 3 2020 11:46 AM CST
Blizzard finally spoke out about the tumultuous Hong Kong controversy, reversing its original punishments. Now Blitzchung responds with a statement of his own that praises Blizzard's move.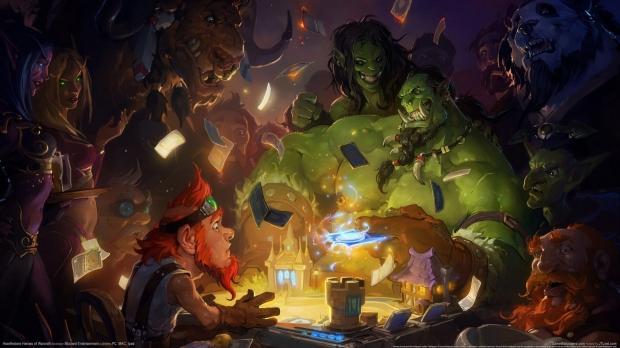 Blizzard kicked the hornet's nest by banning Chinese player Blitzchung for calling for Hong Kong's liberation, leading to nearly a week of roiling PR chaos as fans boycotted the company, politicians lambasted Blizzard, and gamers expressed outrage. Now Blizzard is backpedaling on their original decision and plans to give Blitzchung his winnings back and reduce his ban.
In a recent statement, Hearthstone pro player Blitzchung expressed gratitude to Blizzard for their change of face. The player is happy to hear his winnings will be returned, and his one-year ban has been reduced to six months. He isn't sure if he'll compete in pro Hearthstone tournaments, though.
Here's the player's statement in full:
"Thank you for your attention in the past one week, this is a personal statement and my view on Blizzard's latest decision. First of all, I'm grateful for Blizzard reconsidering their position about my ban. Earlier this week, I told media that I knew I might have penalty or consequence for my act, because I understand that my act could take the conversation away from the purpose of the event. In the future, I will be more careful on that and express my opinions or show my support to Hong Kong on my personal platforms.

"Many people has been asking me if I accept the latest decision of Blizzard, I will discuss that on two parts: Tournament prizing and suspension.

"For tournament prizing, I quoted what Blizzard said on the official website, they mention that I played fair in the tournament and they believe I should receive my prizing. This is the part I really appreciate, Blizzard also said they understand for some this is not about the prize, but perhaps for others it is disrespectful to even discuss it. People from Blizzard had explained this to me through a phone call and I really appreciate that and I accept their decision on this part.

"For second part about the suspension, Blizzard had changed their suspension on me from a year to six months. Once again, I appreciate for their reconsideration on this.

"To be honest, I think six months is still quite a lot to me. But I'm also being told that I can continue to compete in the Hearthstone pro circuit which they mean the grandmaster tournament. I appreciate for this decision they made because grandmaster is currently the highest level tournament in competitive Hearthstone.

"However, I wish Blizzard can reconsider about their penalty on the two casters involved.

"Lastly, many people wants to know if i would be competing in Hearthstone in the future. Honestly, I have no idea on that yet. Since my next tournament is very likely to be the grandmaster tournament of next season, it's probably at least a few months from now on. I will take this time to relax myself to decide if I am staying in competitive hearthstone scene or not.

"Hearthstone changed my the way I live, I really love this community. Blessing to all the players out there, and blessing to Blizzard."
Related Tags