World of Tanks enCore RT demo: ray traced shadows on ALL DX11 GPUs
Ray traced shadows, without RTX hardware -- thanks, Wargaming.

Published Oct 15, 2019 9:33 PM CDT
|
Updated Tue, Nov 3 2020 11:46 AM CST
Remember when I reported about World of Tanks and its impending ray tracing technology on all DX11-class GPUs? Well, the new World of Tanks enCore RT demo is here for gamers to try out. Wargaming has also got a new developer diary video covering it all:
Wargaming worked with Intel on this new update, with the enCore RT update made through Intel's own Embree library (which is part of OneAPI) and is compatible with every single DX11-capable graphics card on the market. The developer says that the performance of enCore RT will be as good or better than the ray tracing implementations we've seen so far on GeForce RTX hardware -- but it's only ray tracing SHADOWS here, so calm your farm, Wargaming.
In an email sent out to the press, Wargaming explains: "World of Tanks enCore RT is a demo app which allows to assess the effect that the RT tech has on the game, and also to check whether your system is capable of using it correctly. As we speak, every tanker can install the demo app on their PC and grade their system's RT tech capabilities".
Wargaming continues: "The first World of Tanks enCore was released some months before the graphical overhaul of Update 1.0. World of Tanks enCore RT is the second version that demonstrates the new capabilities of the Core engine that is being used in World of Tanks since Update 1.0"
The developer tackles the question of CPU and GPU usage with enCore RT, too: "It's not done mainly by the CPU. It just uses multiple CPU threads to effectively rebuild high quality BVH structure for every frame. Ray tracing itself is done using compute shaders on the GPU. The high-quality BVH structure allows for better ray tracing performance on the GPU".
The developer adds: "Other games mainly use GPUs with hardware-accelerated ray tracing support. We are the first game to do it this way. As far as we know there is no released or announced game with ray tracing support that works on graphics cards from different GPU vendors".
You can try out the World of Tanks enCore RT demo right here.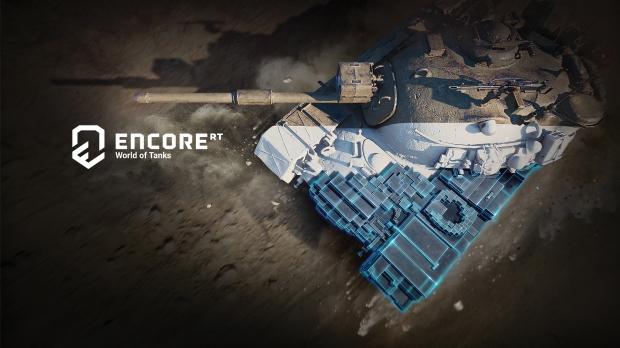 Related Tags