Postal 4: No Regerts is now out on Steam Early Access
Postal 4 sees you with your gun inside of a cat's butt (I'm not joking)

Published Wed, Oct 16 2019 10:46 PM CDT
|
Updated Tue, Nov 3 2020 11:46 AM CST
I still remember the original Postal games and how utterly over-the-top ridiculous they were, so if you're old enough to remember them you'll be (pleasantly?) surprised to hear Postal 4: No Regerts is on Steam Early Access. Check out the trailer below:
The original Postal game was even made into a horrible movie by Uwe Boll, but Postal 4 has nothing to do with that at all. Although, Jon St. John who voiced Duke Nukem will be voicing the POSTAL Dude in Postal 4, which is an awesome scoop for the devleopers. Postal 4 is an open-world sandbox-style game t hat lets you do whatever (in some cases, quite literally) what you want.
The game is ridiculously over-the-top in typical Postal fashion, where you get the iconic Shovel, Gas Can, and even the famous boomerang Machete. The OTT style of Postal 4 continues with its urine obsession, where you can use your urine to give golden showers to the residents of Edensin. You can also fill your Spurt'n'Squirt with other liquids, including gasoline to use it as a makeshift flamethrower... where I guess, you can then urinate on people after they're on fire to put them out. Awesome.
Portal 4: No Rergets' official Steam page explains the features in the game:
Free roam, open world, sandbox gameplay: Approach your daily set of Errands in a non-linear fashion! Seek out optional Side Quests for additional rewards! Or ignore all of that and just cause general pandemonium at your own leisure!

Jon St. John, industry veteran and legendary voice for Duke Nukem, in the role of the POSTAL Dude!

A brand new town to explore: Discover Edensin and unearth the dark secrets of this gambling town! Visit the local penitentiary, but don't become a permanent guest! Meet the mysterious and exotic locals at the Mexican border! Cruise the roads in style in your own fashionable Mobility Scooter! Test your luck at the casinos on the Zag, all under the watchful eye of the monolithic ERC Tower!

Pacifist vs. Aggressive: Enjoy full freedom in your choice of playstyle! New ammo types and other tools to greater support peaceful (or non-lethal, at least) confrontations, but violence is still always an option too!

Over-the-top arsenal: Series classics return such as the iconic Shovel, Gas Can, and the famous boomerang Machete! Brandish new weapons like the AK and Tazer Baton! Set traps and unleash feathered chaos with the new Pigeon Mine! Get creative with the Spurt 'n' Squirt's unique liquid ammo types: Fill it with water to put out fires, gasoline to create an improvised flamethrower, or urine to shower Edensin's residents!

Potent Power-ups: Add that familiar POSTAL twist to your weaponry with power-ups such as the classic Cat Silencer, the slow motion-inducing Catnip, and the dual wielding Energy Drink!

Bevy of interactivity: Feed Doggie Treats to strays to gather canine armies to do your dirty work! Grab and carry around objects to stack them and reach new areas or just throw them at others to annoy them! For the first time in the franchise, use and flush toilets!
The first person to pre-order this game was probably R. Kelly.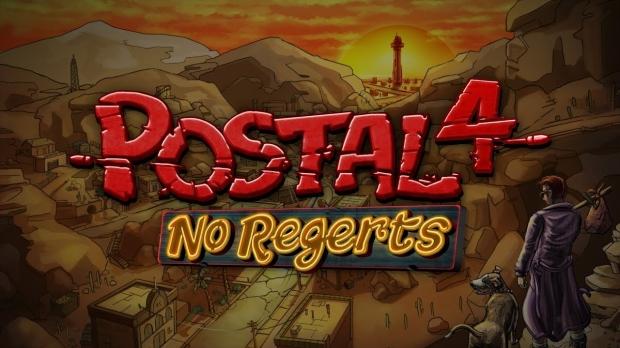 Related Tags