Chinese-owned Riot Games wants broadcasters to avoid sensitive topics
Riot Games, who's totally owned by Chinese company Tencent, wants gamers to avoid 'sensitive topics' during esports tournaments.
Published Oct 11, 2019 8:38 PM CDT
|
Updated Tue, Nov 3 2020 11:46 AM CST
1 minute & 44 seconds read time
As Blizzard's image tanks and burns thanks to the recent Hong Kong controversy, Chinese-owned Riot Games cautions League of Legends esports players to avoid "sensitive topics" during on-air streams.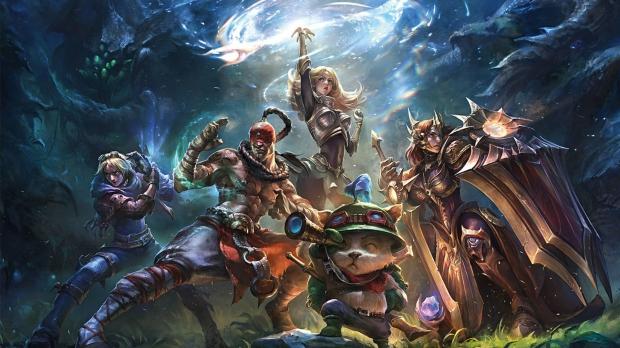 After seeing what's happening to Blizzard, Riot Games wants to stay completely out of any fiascos or PR nightmares. It's trying to stay neutral by reminding streamers and esports pros to avoid discussions of Hong Kong or any other geo-political or cultural incidents. But as a China-owned company, gamers are having a hard time believing Riot Games is doing anything but censoring outcry and kowtowing to Tencent and the Chinese government.
"As a general rule, we want to keep our broadcasts focused on the game, the sport, and the players. We have reminded our casters and pro players to refrain from discussing any of these topics on air," Global Head of League of Legends Esports John Needham said in a statement.
"Our decision also reflects that we have Riot employees and fans in regions where there has been (or there is risk of) political and/or social unrest, including places like Hong Kong. We believe we have a responsibility to do our best to ensure that statements or actions on our official platforms do not escalate potentially sensitive situations."
Needham didn't say whether or not broadcasters or pros would be punished, but it's not hard to read between the lines. This is a warning to all League of Legends players, especially those that have thousands or even millions of eyes on them.
Will Riot Games ban people for 1,000 years on forums like Blizzard did? Will they take away thousands in earnings and suspend players like Blizzard did to Chinese Hearthstone pro Blitzchung? Probably.
Of course Riot's statements will just make people do it anyway in protest against growing backlash against Chinese-run games companies.
When you really stand back and look at gaming, a ton of studios and publishers have ties to China. As more pressure mounts, so too will these games-makers be pressured into relenting on strict policies.
Related Tags