Cattle in Oregon mutilated: 'not one drop of blood' -- was it ALIENS?!
Cattle mysteriously MUTILATED by what seems like aliens in the US.

Published Wed, Oct 9 2019 10:42 PM CDT
|
Updated Tue, Nov 3 2020 11:46 AM CST
I'm not saying it was aliens... but this story, I don't even know what else could've caused this BUT aliens. Anyway, in remote eastern Oregon at the Silvies Valley Ranch, mutilated cattle were found with their tongues and genitals surgically removed, without a single drop of blood found.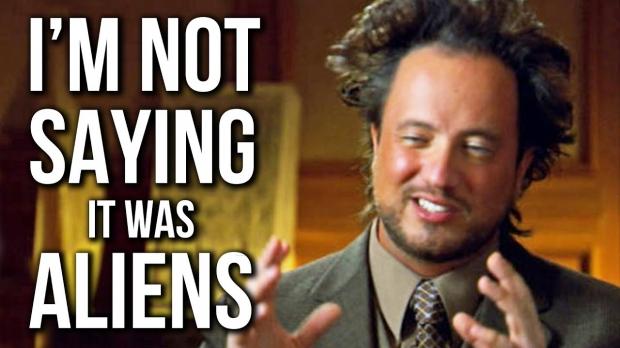 No evidence of how the cattle were mutilated, or how they were able to be drained of blood without a single drop hitting the ground have been explained. Silvies Valley Ranch vice president, Colby Marshall, drove down one of the roads towards the mysteriously slain cattle, where he said: "Then we'll get out and take a little walk to where one of the bulls was found. And the carcass is still there".
The bulls, in the words of NPR, "looks like a giant, deflated plush toy. It smells. Weirdly, there are no signs of buzzards, coyotes or other scavengers. His red coat is as shiny as if he were going to the fair, but he's bloodless and his tongue and genitals have been surgically cut out".
What does Harney County Sheriff's Deputy Dan Jenkins have to say about this mysterious event? He has been working on the case, and has received numerous calls with tips and suggestions on what took place, with Jenkins adding:
"A lot of people lean toward the aliens".
Jenkins added: "One caller had told us to look for basically a depression under the carcass. 'Cause he said that the alien ships will kinda beam the cow up and do whatever they are going to do with it. Then they just drop them from a great height".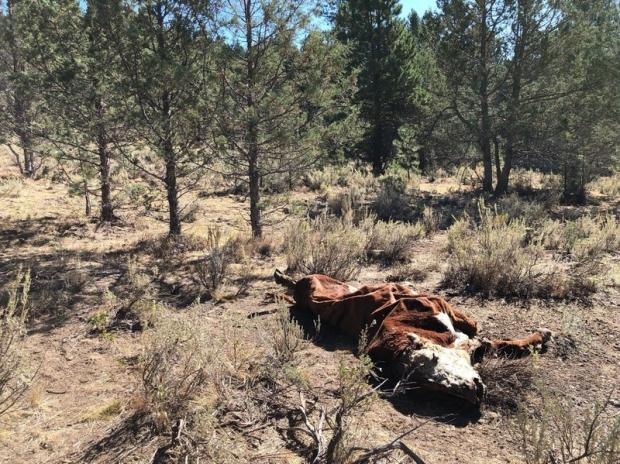 The cattle weren't shot, nor were they attacked by animals including bears, wolves, cougars and even poisonous plants -- all of these have been ticked off the list of possible causes to the blood-and-life-drained cattle. Jenkins has a whiteboard in his office with a list of what the possible theories are to this event, and each of those are crossed off.
The FBI itself won't confirm or deny -- like it is something ripped directly from the movies or something like The X-Files, on this event and what caused the blood-drained slaughters of the cattle.
This is also not the first time it has happened at a cattle in Oregon, with Andie Davies' cows found surgically sliced up and drained of blood, just 200 miles south near New Princeton, Oregon just two years ago.
Davies explained that she and her husband found the corpse drained of blood and slaughtered, drove concentric circles around it and didn't find any tracks or evidence of how it happened. She added that in this dusty country "everything you do leaves tracks".
How was this even done? A helicopter? A helicopter would not be capable of coming in and picking up multiple large cattle, taking them away without making a huge mess with disturbing the dust and creating a huge noise that would surely echo across the entire land for miles in each direction.
Secondly, even if this was the case -- why would anyone or any company want to take a cow, and then perform surgery on it removing multiple parts and then drain it of blood, to then return it neatly and lay it down for the cattle owners to find.
Why won't the FBI comment on the matter?

What is the purpose of taking the cows in the first place?

What would you return the cows for if you were going to slaughter them?

How come no one heard or saw a single thing?

This is also not the first incident.
The Harney County Sheriff's Office is taking calls on the case, with Silvies Valley Ranch throwing up a $25,000 reward for anyone who submits information or a tip that solves the case.
Related Tags