Synagogue shooter streams his murder spree on Twitch
Gunman kills multiple people in Germany, streaming the shootings on Twitch.

Published Wed, Oct 9 2019 9:24 PM CDT
|
Updated Tue, Nov 3 2020 11:46 AM CST
Amazon-owned Twitch recently hosted the livestream of the recent shooting in Germany, where the shooter streamed his attack live with 2200 viewers, but Twitch were quick to remove the stream in 30 minutes.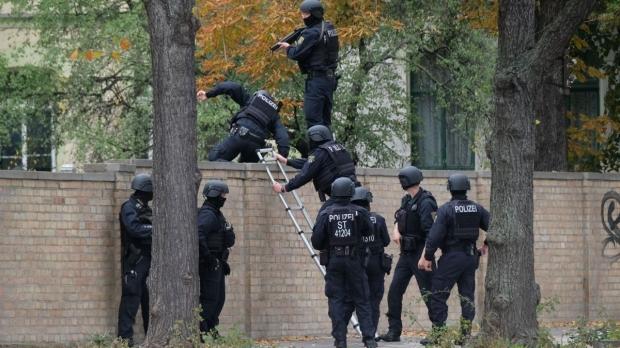 As for the shooting, two people were killed in Germany at multiple locations, including close to a synagogue in the city of Halle. Making things far worse, the shooting happened at three different locations on the Jewish religious festival of Yom Kippur, Judaism's holiest day of the year.
The video then went to Telegram, where over 15,000 accounts viewed the shooting and also Twitter where people tweeted alternative links to the shooting. So Amazon, Twitch (owned by Amazon) and Twitter all had the video circulating through their networks and out to untolds swaths of the population of the world.
The shooter had a camera mounted on his head, just like the Christchurch shooter in New Zealand -- in which the livestream was hosted on Instagram first and then linked to 8chan. 8chan's then-host Cloudflare removed 8chan from its network and distanced themselves from the site -- which then 8chan moved to BitMitigate, which was also then quickly shut down.
8chan owner Jim Watkins was forced to respond, something I covered here -- and the site has been down since. Recently, 8chan's official Twitter account posted which teased the return of the site under a new name: 8kun.
Will the same happen to Twitch? Amazon for owning Twitch?
Related Tags