Monster Hunter World's new Resident Evil crossover makes you a zombie
Worlds collide as Leon and Claire jump save Hoarfrost Reach from terrifying undead.

Published Fri, Oct 4 2019 3:16 PM CDT
|
Updated Tue, Nov 3 2020 11:47 AM CST
Monster Hunter World's latest cross-over sees Leon Kennedy and Claire Redfield crashing an Iceborne monster mash.
Soon the world of Resident Evil 2 will invade Monster Hunter World: Iceborne, complete with resurrected zombies and featuring Claire and Leon as playable characters. The new cross-over transforms every player into an undead ghoul that shambles about Hoarfrost Reach, with the added bonus of being able to use Claire and Leon in battle. There's even a dungeon stylized around the Resident Evil franchise with lots of little throwbacks.
That's not the best part of the cross-over, though. Iceborne's Handler character has been transformed into Mr. X, making all of her cute mannerisms and emotes so out of place and hilarious. Anyone who's played the Resident Evil 2 Remake knows just how terrifying Mr. X can be, and seeing him like this is just ridiculous.
The RE x MW cross-over event goes live in November 2019. Expect more official details from Capcom soon.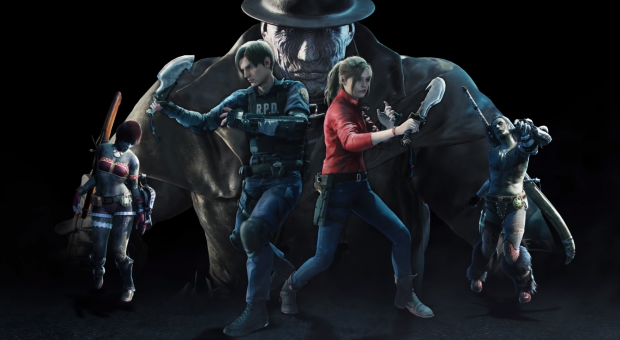 Related Tags