Smartphone typing speed on average is only 25% slower than keyboards
A new large-scale study has found that smartphone typing is only slower than keyboards by 25%
Published
1 minute & 6 seconds read time
A new large-scale study has been released showcasing data towards smartphone typing speeds exponentially catching up with physical keyboard typing speeds.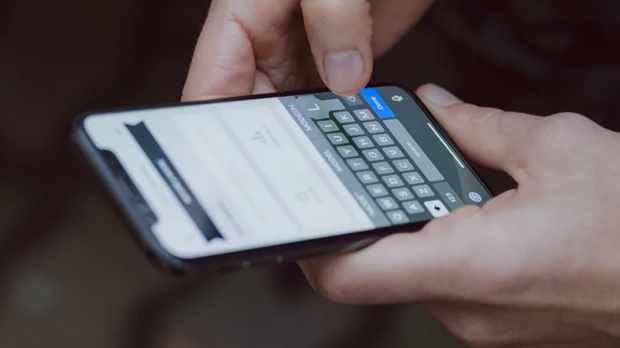 Researchers from Aalto University, University of Cambridge and ETH Zurich conducted an analysis on the typing speeds of tens of thousands of phone and computer users. Anna Feit, a researcher at ETH Zurich, and one of the papers co-authors said "We were amazed to see that users typing with two thumbs achieved 38 words per minute on average, which is only about 25% slower than the typing speeds we observed in a similar large-scale study of physical keyboards."
The researchers also found that while typing on a physical keyboard is certainly still faster, the people who reach the 100 words-per-minute (wpm) mark was actually decreasing. Meaning that smartphone users are slowing bridging the gap between keyboard speed and smartphone speed. The study also found that of the 37,000 volunteers (who varied in age and demographic) that 74% of people type with two thumbs.
The paper also mentions that young people between the ages of 10 and 19 years old are about 10wpm faster than people who are in their 40's. Strangely, out of the 37,000 participants 14% of them don't use auto-correct which no doubt increases type speed. If you are interested in checking out more of the study, visit this link here.
Fun fact: The fastest smartphone typing speed recorded by the researchers was an extremely impressive 85wpm. Woah!
Related Tags